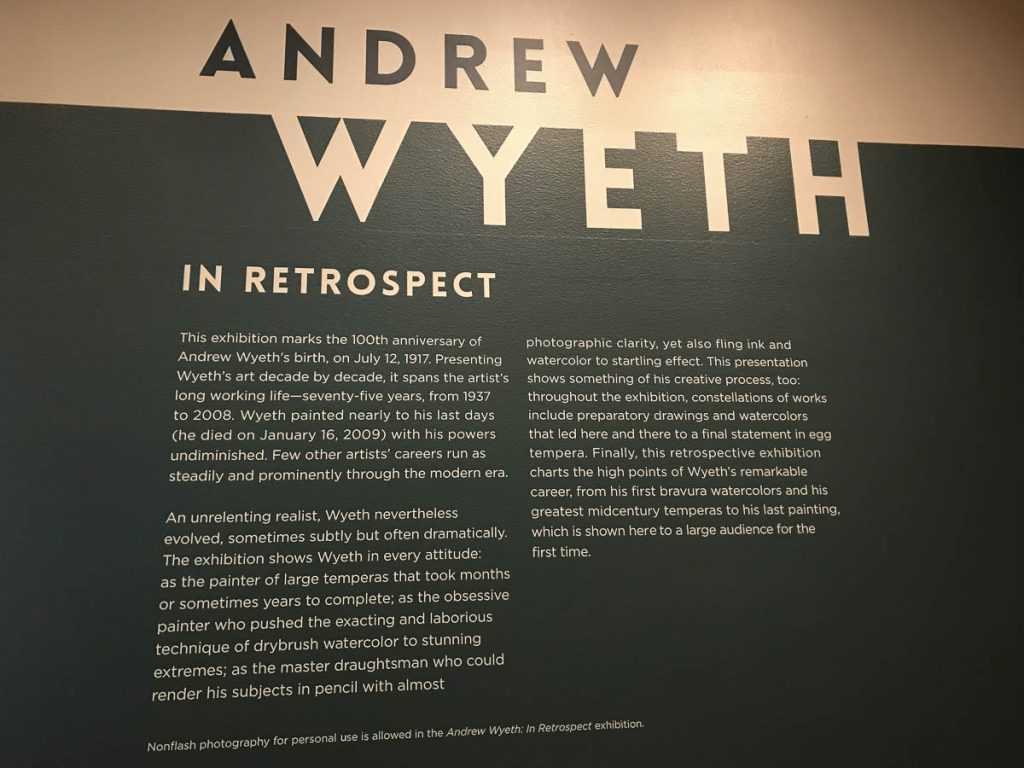 This retrospective has been organized for the 100th anniversary of the artist's birth, the exhibition shows more than 100 paintings and drawings from the late 1930s to 2008.
In a chronological order, you will be able to see Wyeth's art from watercolors, to works in a variety of media of the people and places of his life.
In Retrospect runs through Jan. 15, 2018, at Seattle Art Museum.