The photo above has been taken from the corner table of Matt's in the Market.
The restaurant is in the heart of Pike Market but is not touristy because it is hard to find. It sits on the second floor of the building across the street.
If you sit along the windows, you'll see the neon sign and the clock. If your table is next to the kitchen, you can watch the cooks work and also see the Puget Sound. On a sunny day (it happens sometimes…), during lunch time the light shines into the restaurant through the old windows. It is really pleasant.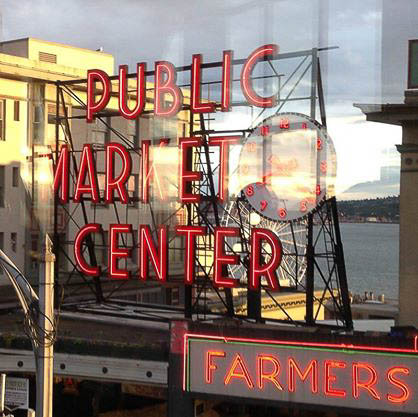 The atmosphere is charming and casual. The food is local, fresh and delicious. Seafood is fantastic. The fish of the day, Halibut, was perfectly cooked.
Be smart! Make a reservation! The place is not big.