Couple's last wish: to turn their West Seattle home into a city pocket park
When I read this story in the Seattle Times I immediately liked it.
A West Seattle Couple wished that after their deaths, their land in West Seattle would be donated to the city to make a "pocket park". It is a nice lot with a great view on the Puget Sound and Olympics. Their daughters agreed. The house has already been demolished and the pocket park will be ready soon to welcome people who would like to rest on benches and enjoy the view of the Olympics.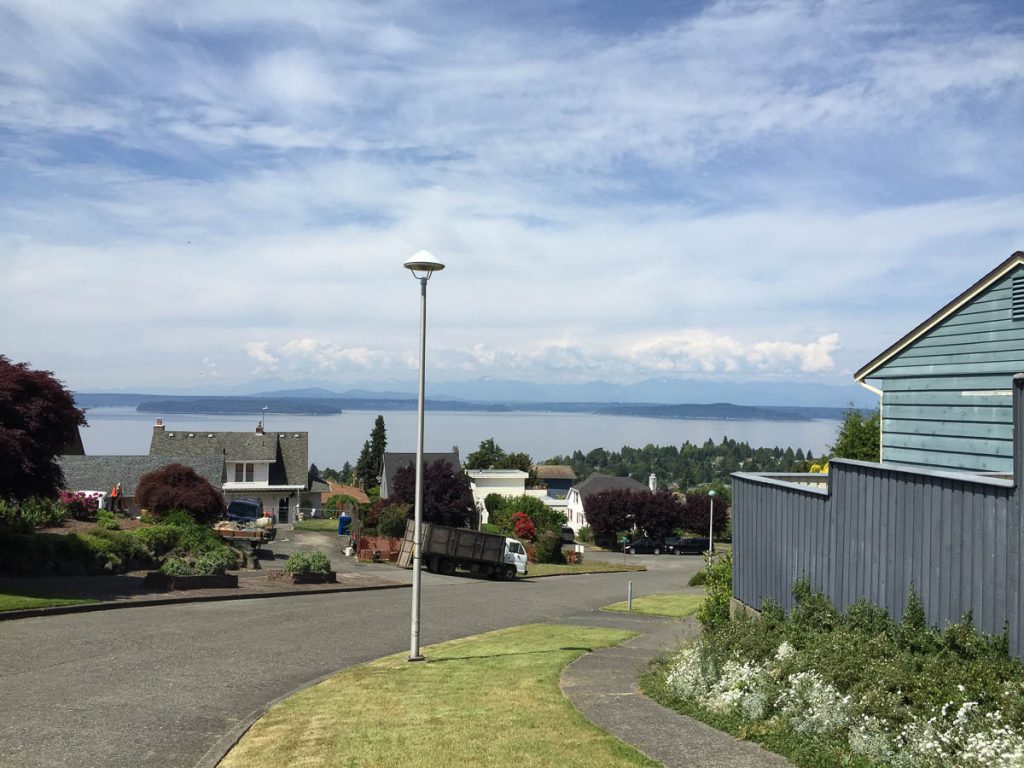 But why donate their piece of land to the city?
As read in the Seattle times, the husband "considered himself a lucky man that the King County commissioners had unanimously decided that property auctioned because of unpaid taxes would be sold only to veterans." So he bought it for $100 in 1946 and decades later decided to "do what he thought was right": give it back.
This notion of giving back may not be at first understandable.
Recently I read an article on line telling the story of anotherWest Seattle couple giving all their inheritance to the government of the United Seattle. People commented that they were crazy, that they should have made a donation to a charity, and so on and so forth… But when I read the story, it really made sense. Coming from Czechoslovakia, this man had survived forced concentration camps as a teenager during World War II.
After his family died there, he immigrated to the United States, where he acquired citizenship and began a great life. He was thankful for his freedom and wanted to give back to the United States of America!