On Instagram, I often hashtag #Seattleasalocal but it is sometimes fun to play the role of a tourist in your own city. 
By tourism, I mean wandering in a neighborhood with no map or agenda.
Here is what I liked around Pioneer Square last week.
On Occidental Park, you can see the inside of a shipping container decorated with painting and lighting. It features Seattle in the 20's and the exterior features the Pacific Northwest forest.
"History, Contained"
: 8:30 a.m.–6:30 p.m. every day till the end of December.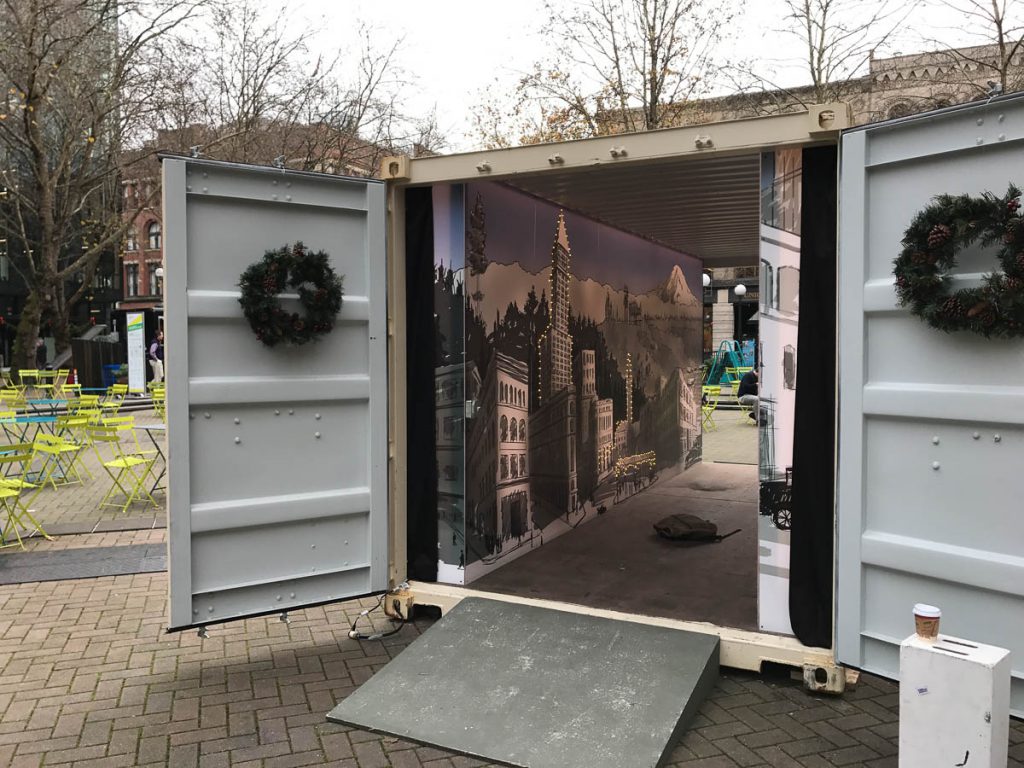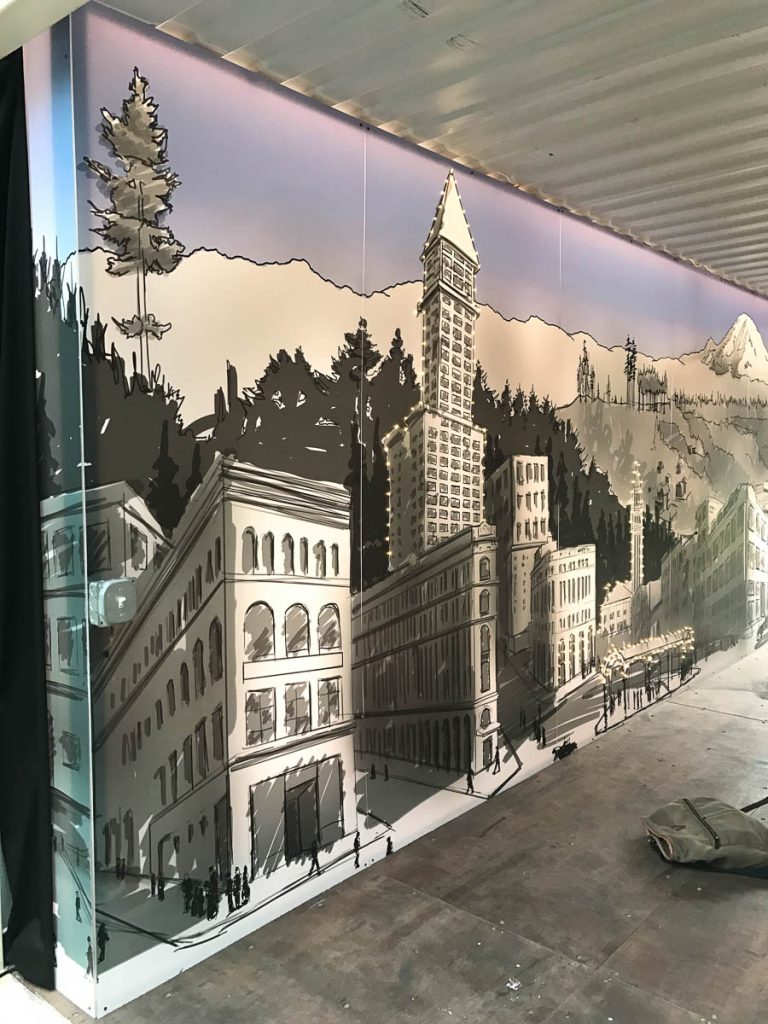 It was windy and cold at lunch time, we stopped at
Grand Central Bakery
for warm comforting soups and tasty sandwiches.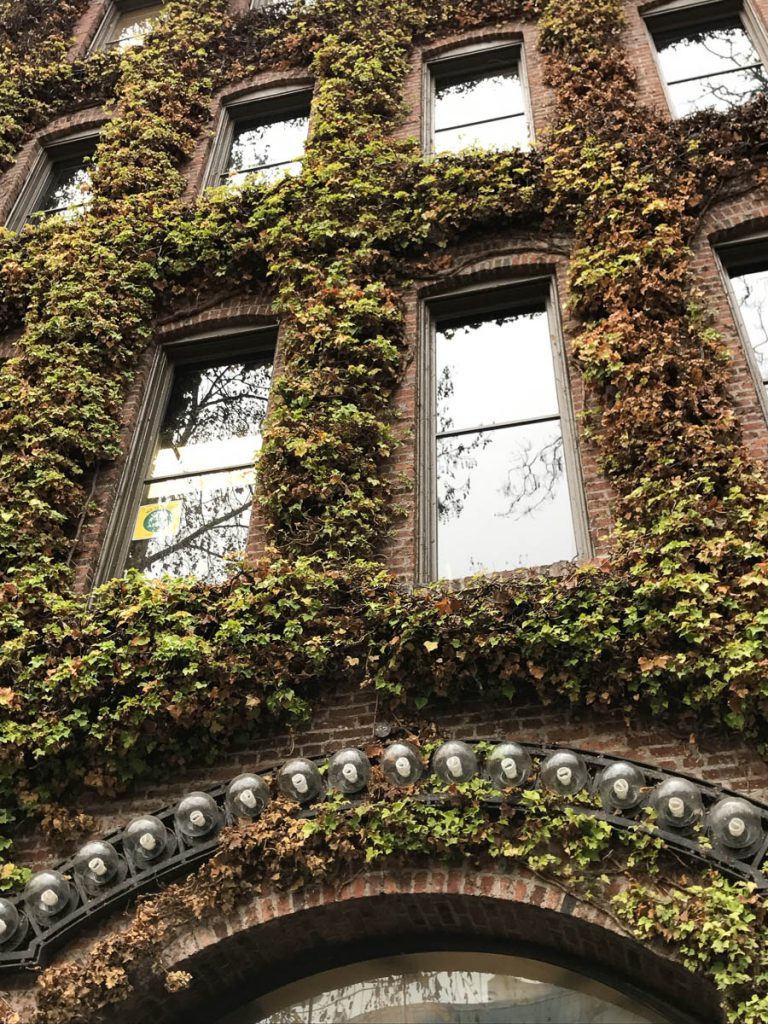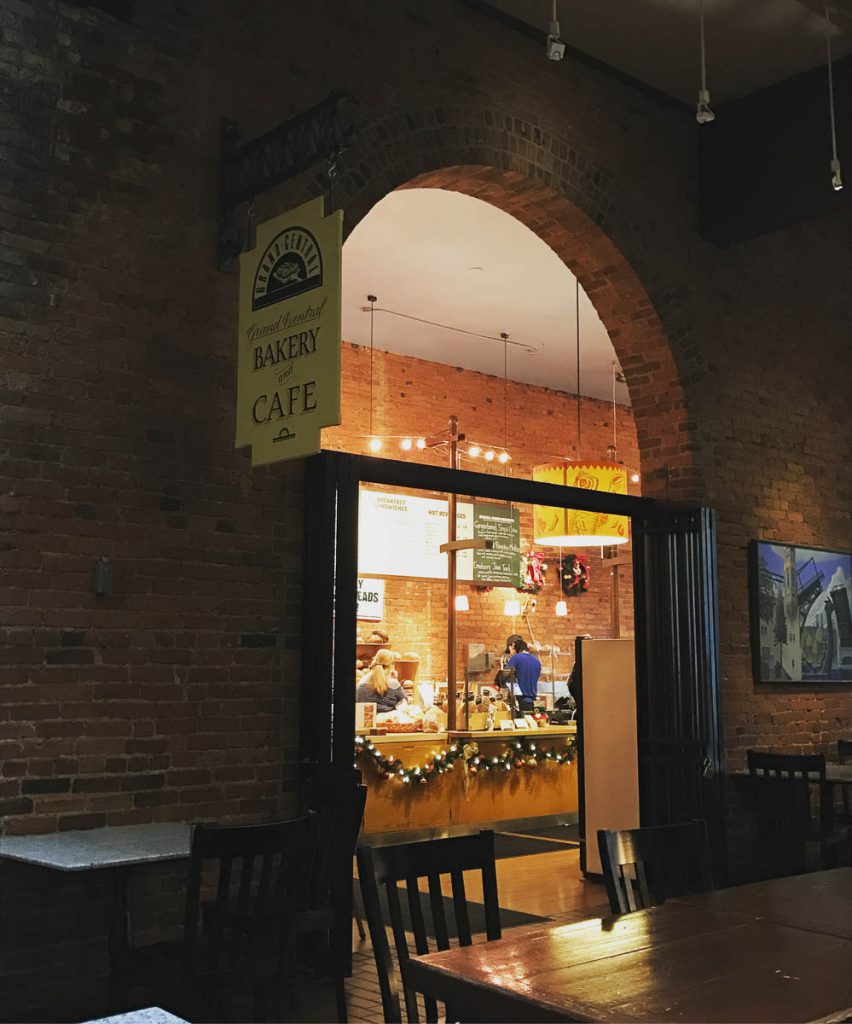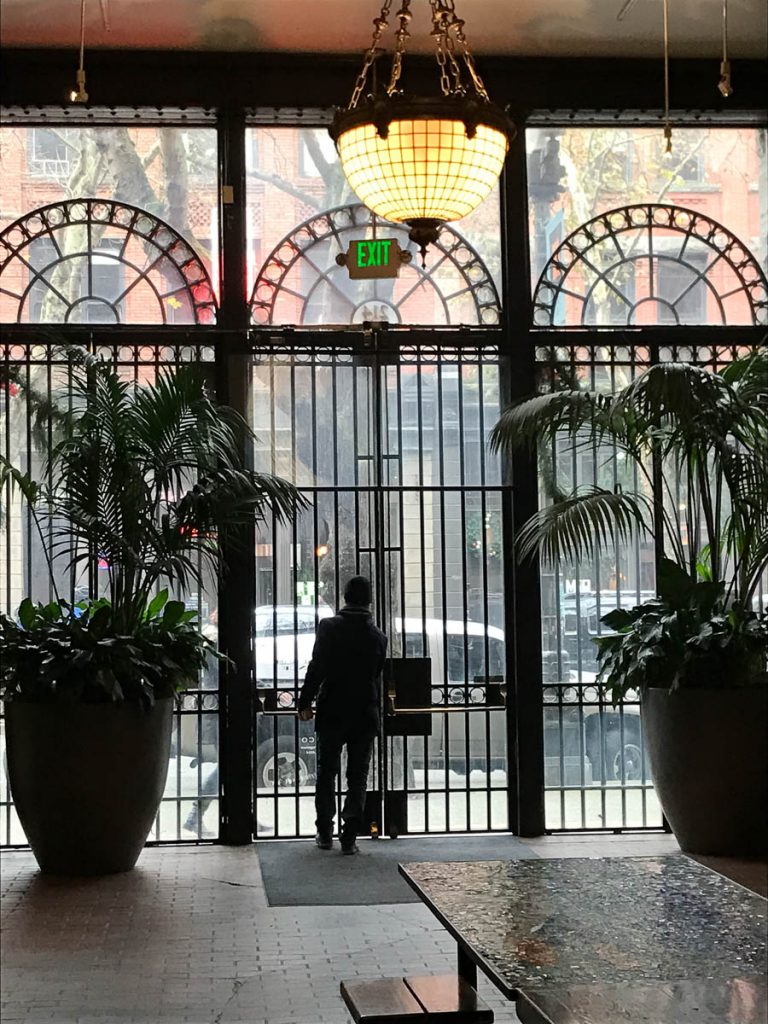 Have you already made ou bought your holidays wreaths and garlands? If not, here are some unique ones at
London Plane.