My husband and I never celebrate Valentine's Day. No judgment on couples who celebrate it, but we do not.
I remember in Paris when we were out on that specific day without realizing it was Valentine's Day: we had a hard time to find a table in a restaurant and did not understand why! In the US you cannot miss it! With all the social media noise, the pink and red merchandises that flourish everywhere as early as January 1st!
Last February was a Tuesday and this is usually the day of the week we try to go out. So we were out on Valentine's day! We did not know where to go without a reservation… when my husband spotted this fun poster!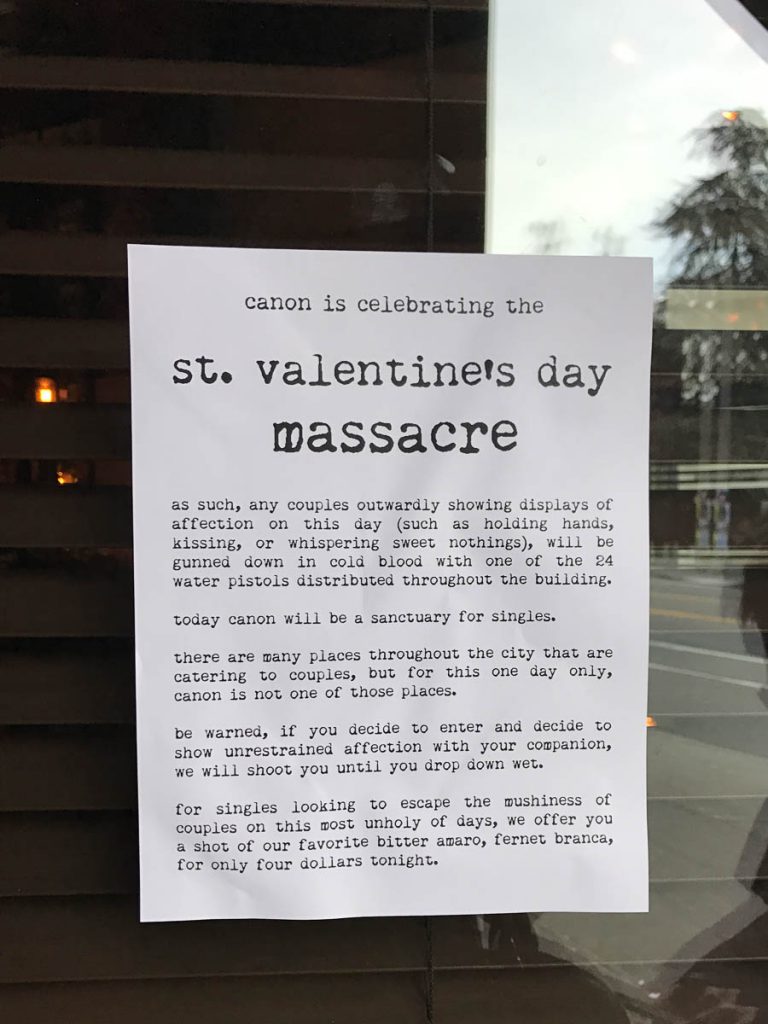 It was exactly what we were looking for! With water pistols in front of us, we were ready to order some cocktails and bites and have a great time!
No need to wait next Valentine's Day to go back to Canon. This a great spot with a nice and intimate atmosphere. The bar is decorated in an old fashioned style. Cocktails are unique and delicious, but some of them are really expensive. Waiters and bartenders were super nice. There can be a long wait, especially on weekends. If you can go right at opening, don't hesitate.