Is Rachel's Ginger Beer the best ginger beer in the world? I don't know but if not, it may be close!
Rachel's Ginger Beer (RGB) is simply handcrafted in Seattle from ginger roots, organic cane sugar, and fresh lemons. And it is super tasty!
Besides the traditional ginger beer, RGB also offers seasonal flavors like pink guava, white peach, blood orange, passion fruit… My favorite is blood orange.
There are 2 locations where you can stop by and have a Moscow Mule (you chose the ginger beer flavor for your cocktail) or a simple Ginger Beer. You can also pick up a growler of fresh ginger beer to bring back home.
At Pike Market, it can be found at the former Seattle Best Coffee's location:
In Capitol Hill on 12th street, when the sun shines, you can enjoy your beverage outdoor.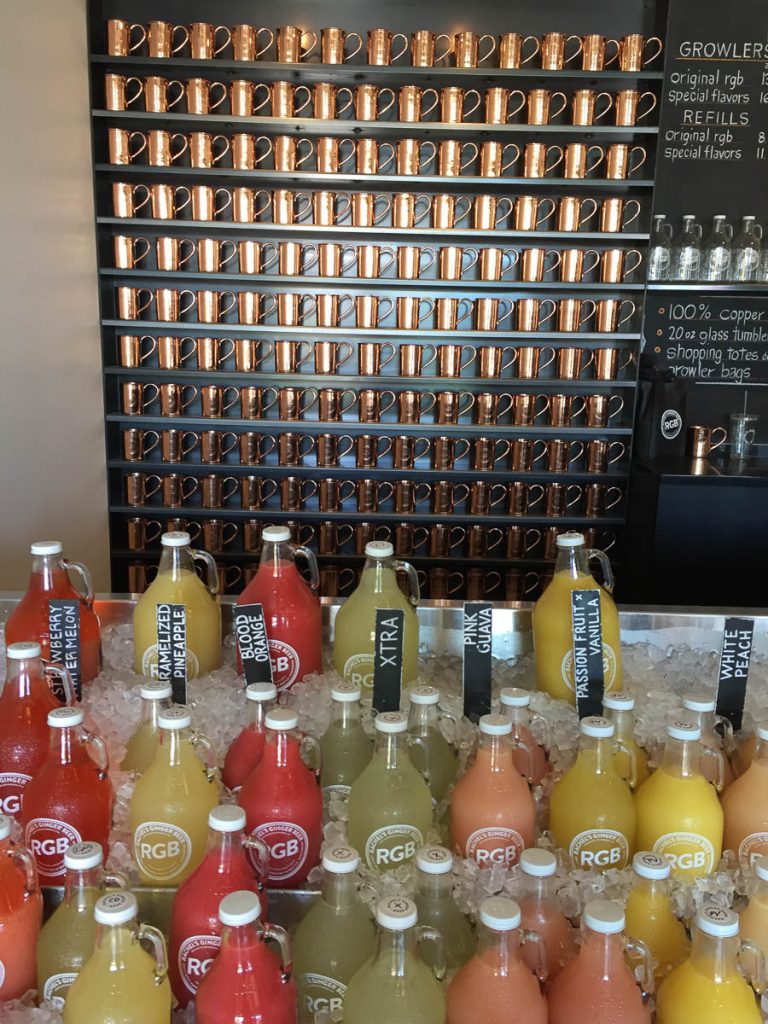 Locations:
— Pike Market:1530 Post Alley
— Captol Hill: 1610 12th Ave