The beef meat at Bateau comes from their own local farm on Whidbey Island or from selected local farms where the cows have been grass fed. The meat is butchered and dry aged in house and sold by weight. You can even see the dry aging room behind large windows.
By the way, Bateau means "boat" in French, I know that the name is in the series of Renee Erickson Restaurants (The Whale Wins, Boat Street Café, General Porpoise, and Walrus & Carpenter) but I don't understand why a steak house is called Bateau.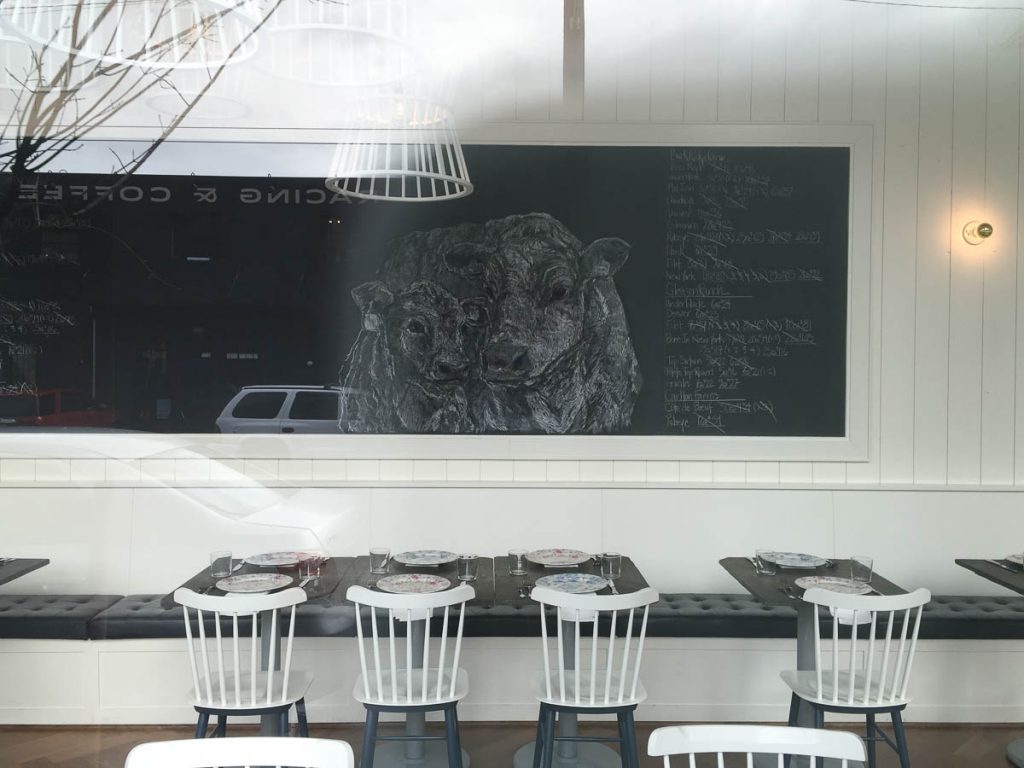 You can select your cuts among the evening's options, written on the chalkboard. Every detail is written: type of cut,  which farm it comes from, and the size of the piece.  Each piece is crossed on the chalkboard when a customer orders it.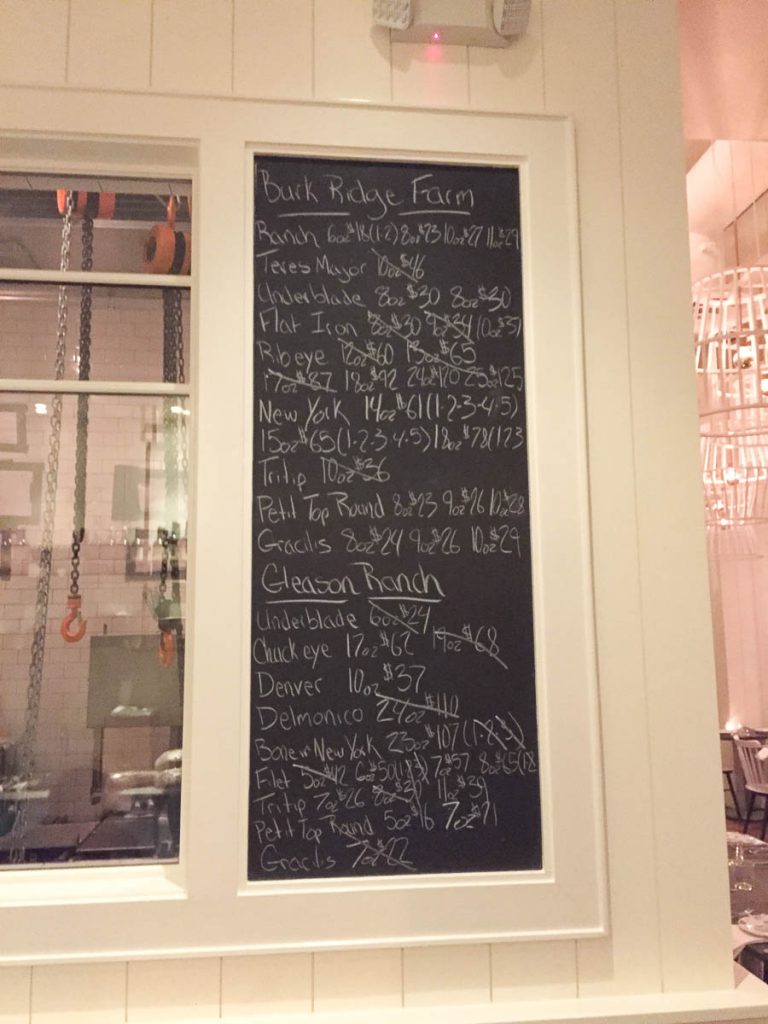 We did not know all the different cuts and names, so the waiter helped us to choose between different steaks, marbling, less or more fat, tenderness, etc. We ended up with a 18 oz Ribeye and a 12 oz Chuck Eye for a party of 4. Cooked medium rare they were juicy and delicious.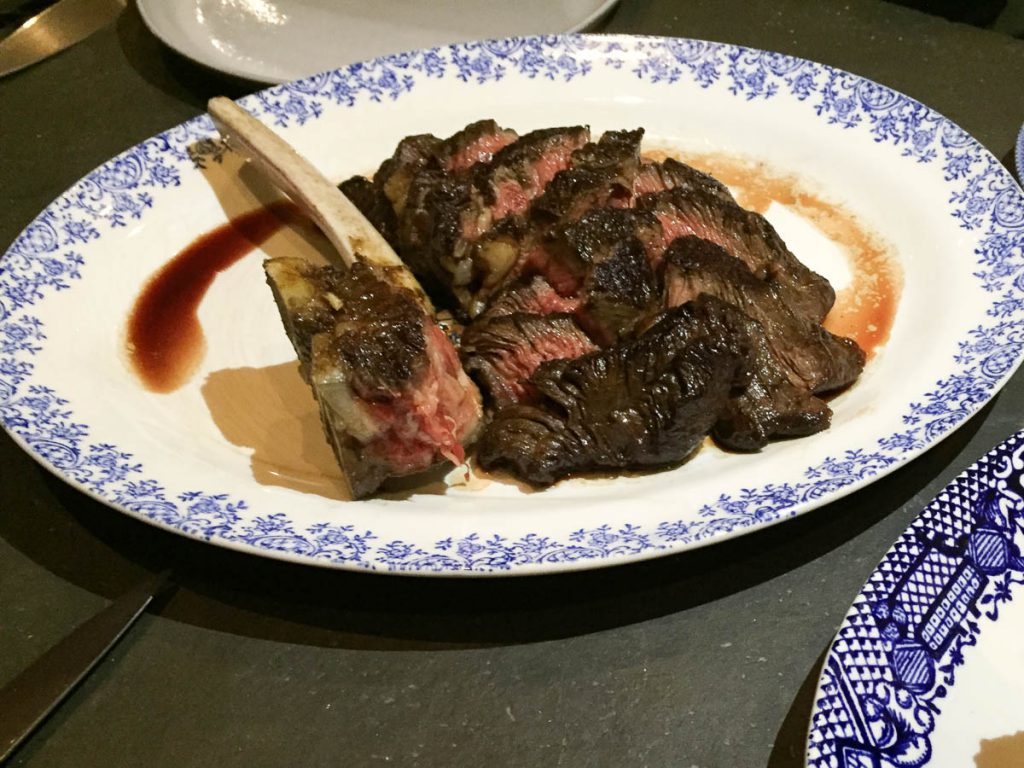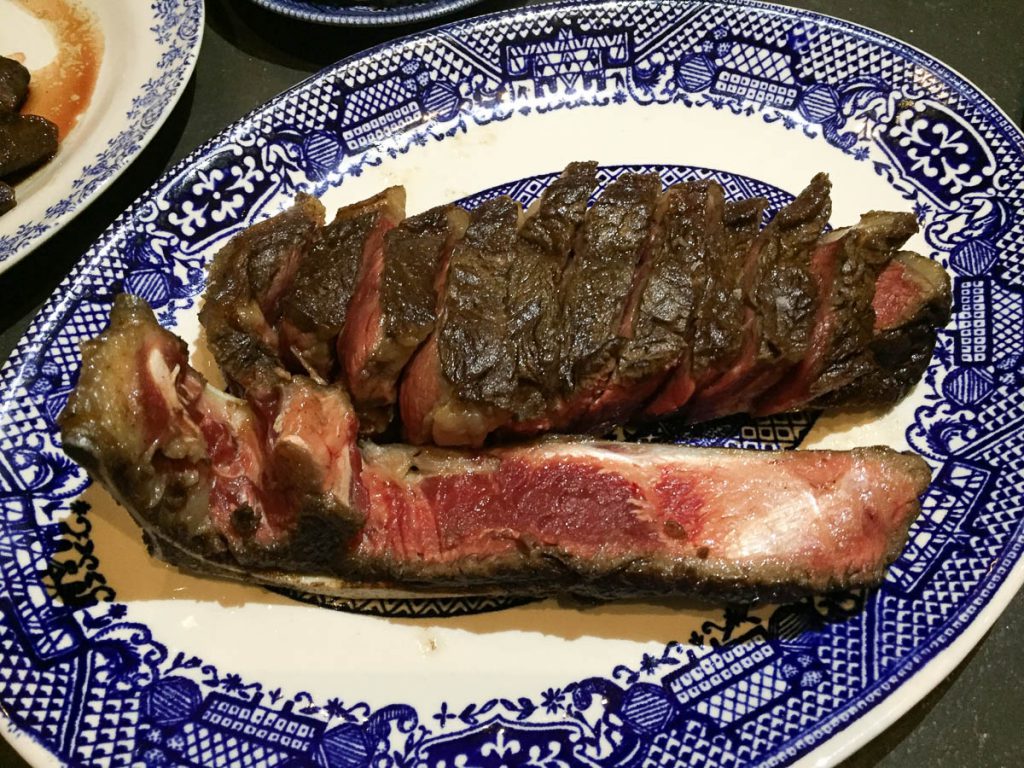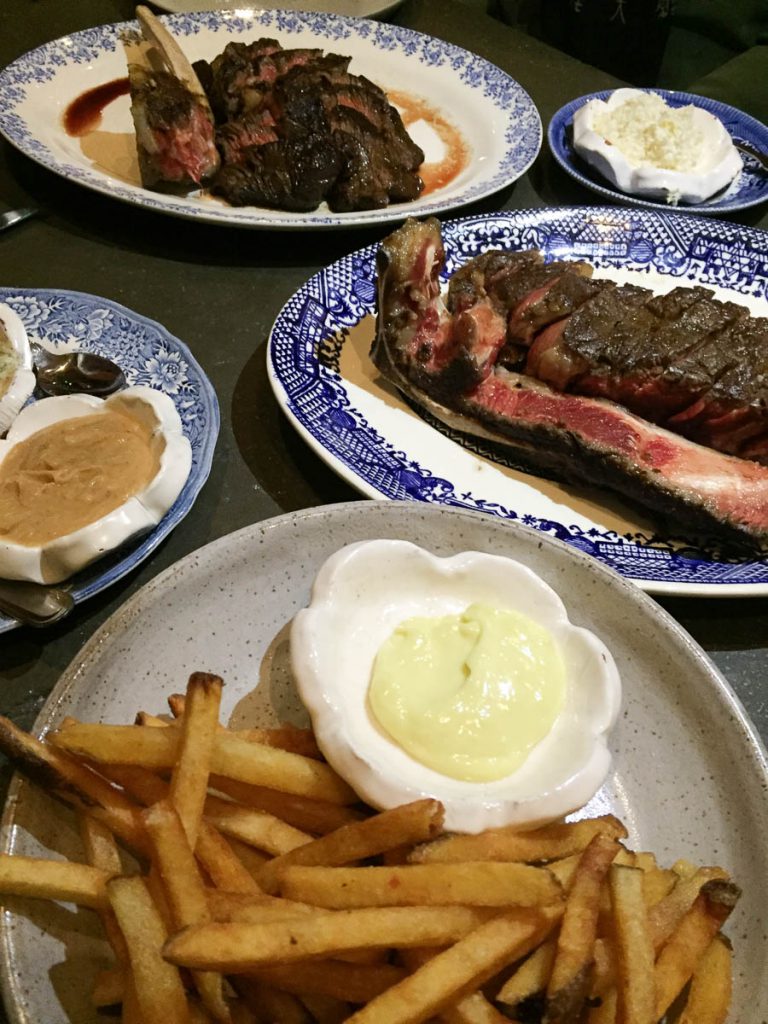 The place is nice and simply decorated, casual and comfy! Exactly what I like.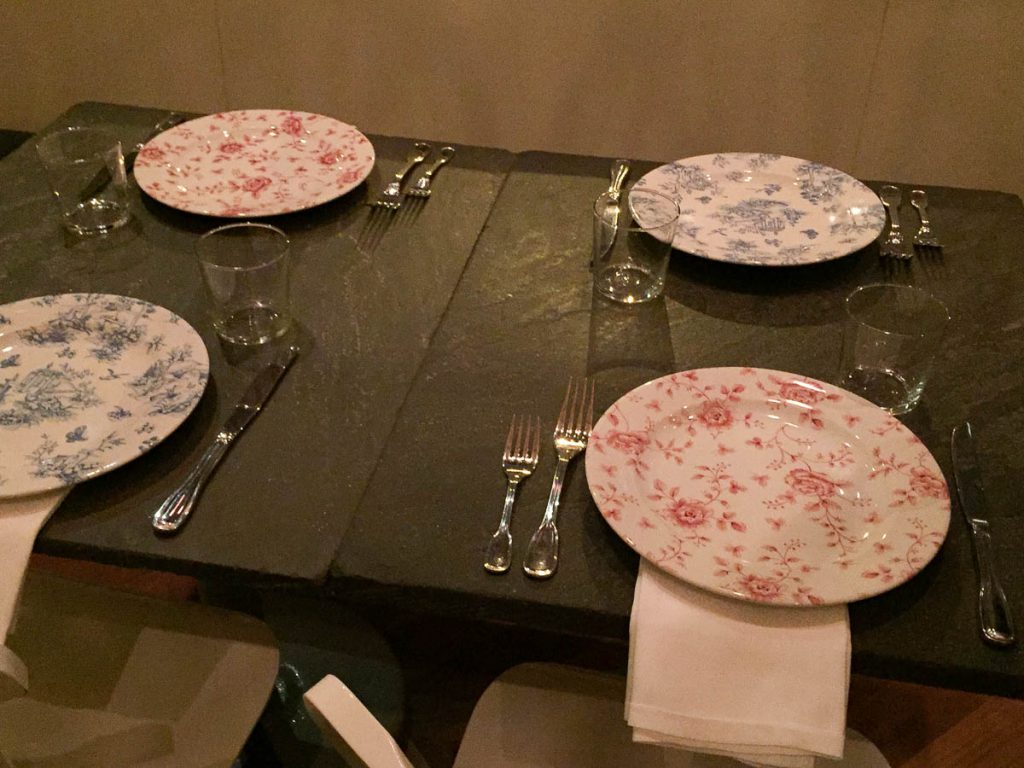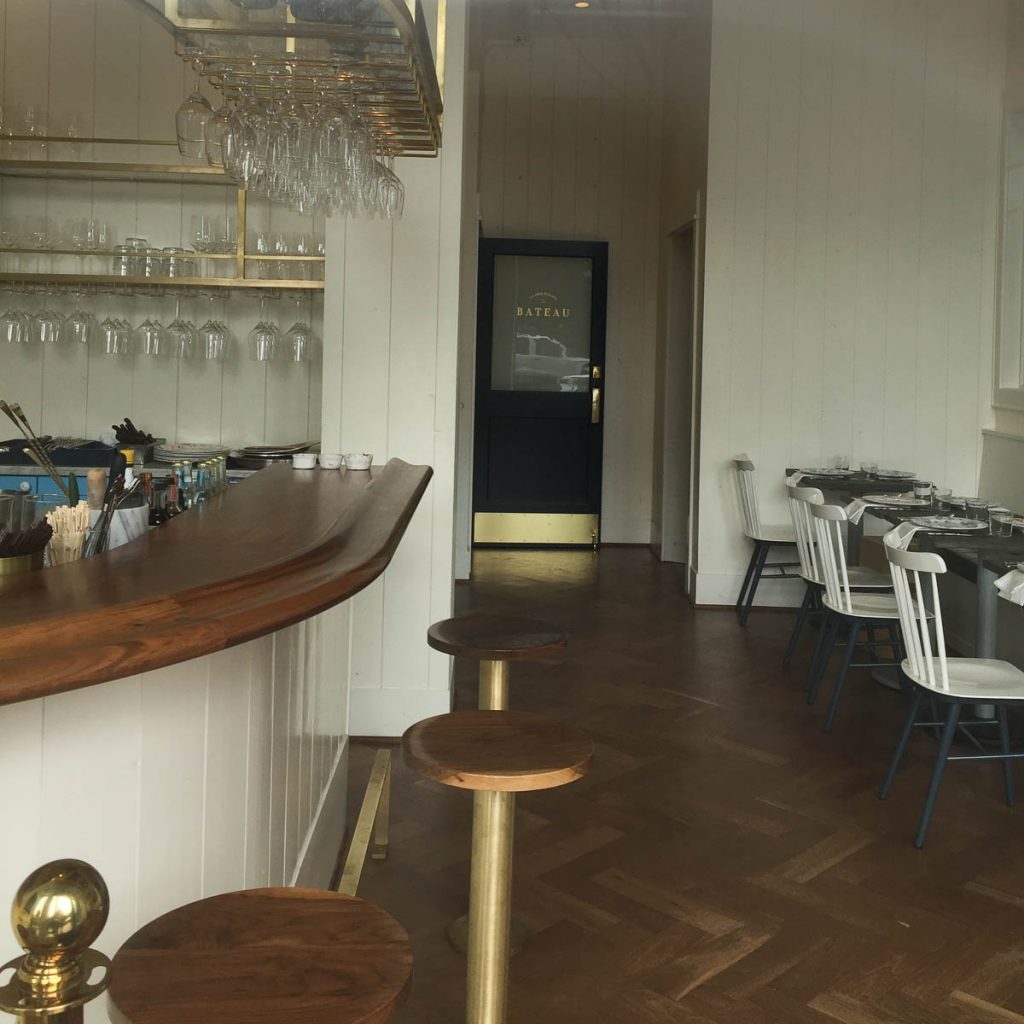 Be aware that now in all Renée Erickson's restaurants, a 20% mandatory tip is added automatically. At the end, the bill was high with local good meat and a bottle of good wine but it really worth it if you like beef! We went as a party of 4 and loved it.