Image
Sunny day, terrace in Fremont, great fusion food, and a friendly waiter. What else could you ask for?
Image
The London Plane: a New Opening in Pioneer Square.
It has a beautiful interior, not so much because of the decoration itself but because it is in the middle of a retail store that sells creative arrangements of flowers, pastries, cheese, canned and tinned food…

I had lunch at the bar, where a choice of newspapers are made available to you.
I had a large salad (chicories, cucumber, chickpeas, avocado, with tahine herbs dressing) that was very fresh. The Rhubarb Galette (tarte à la rhubarbe) was tasty but a little bit too sweet. They do not serve espresso but a very good drip coffee from their neighbor Caffè Umbria.
I'll go back and give it a second chance because I really enjoyed having lunch in such a pleasant place and the owners are the same people in charge of Sitka & Spruce and Bar Sajor, two restaurants that I really like.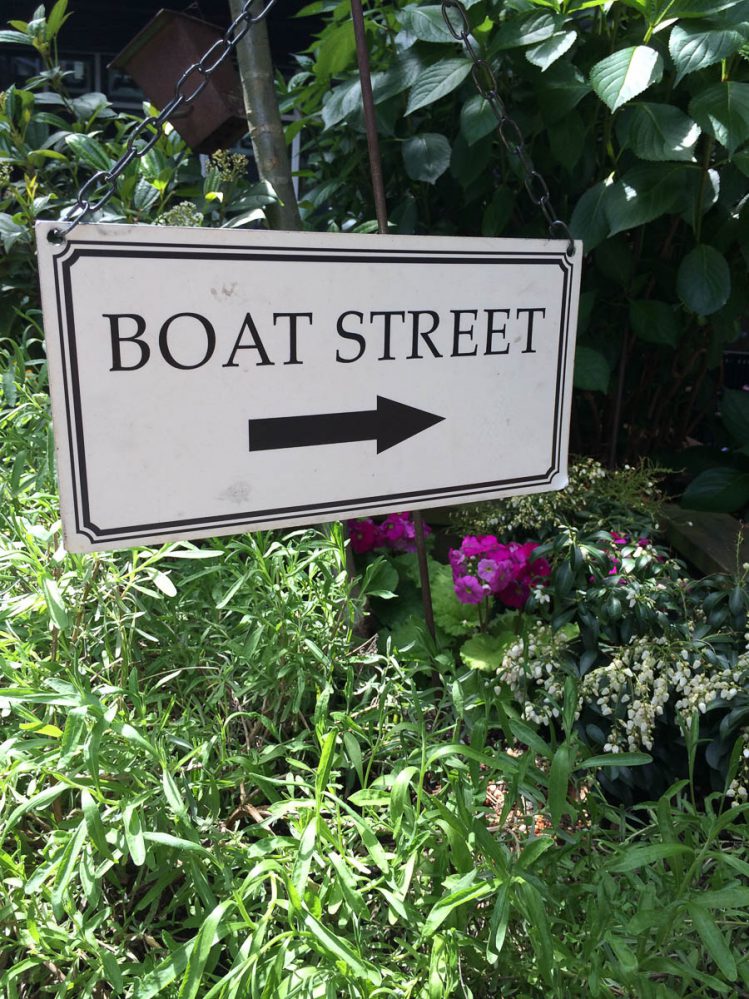 Image
It is almost Summer! The Boat Street Cafe is a very nice hidden spot with a charming patio. The food is nice and the service friendly.
It is in walking distance of the Seattle Art Museum Olympic Sculpture Park. You should consider it if you are in this area.