I love this place and their simple, yet delicious food. Dishes are made with local organic tasty ingredients.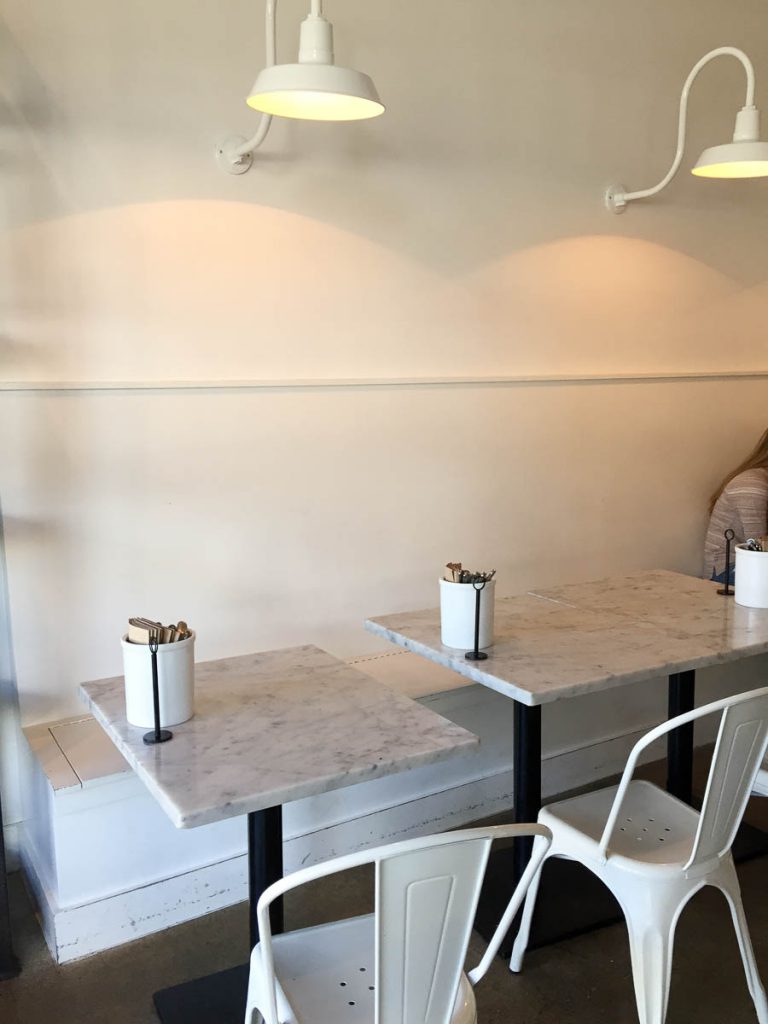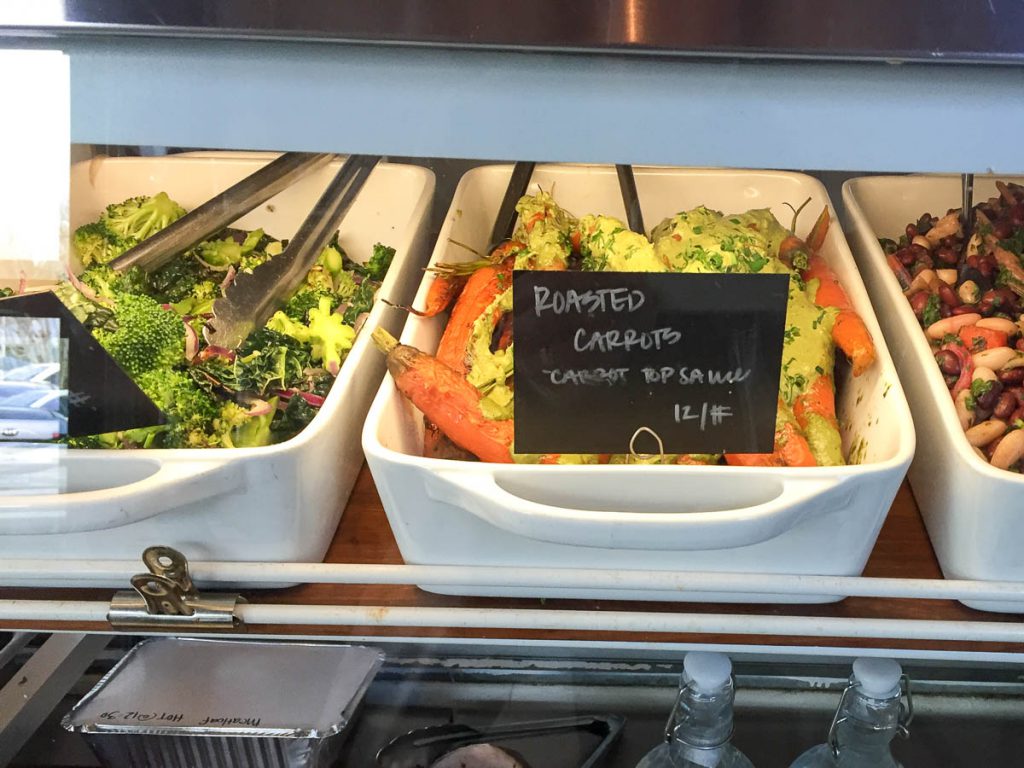 I tried some of their salads and I liked them all. Always fresh, tasty, and well seasoned with a different dressing for each of them. Portions are generous. I especially enjoyed the salad with roasted carrots, parsnips and feta cheese on top. The other day I had a delicious golden beet salad with pistachio pesto.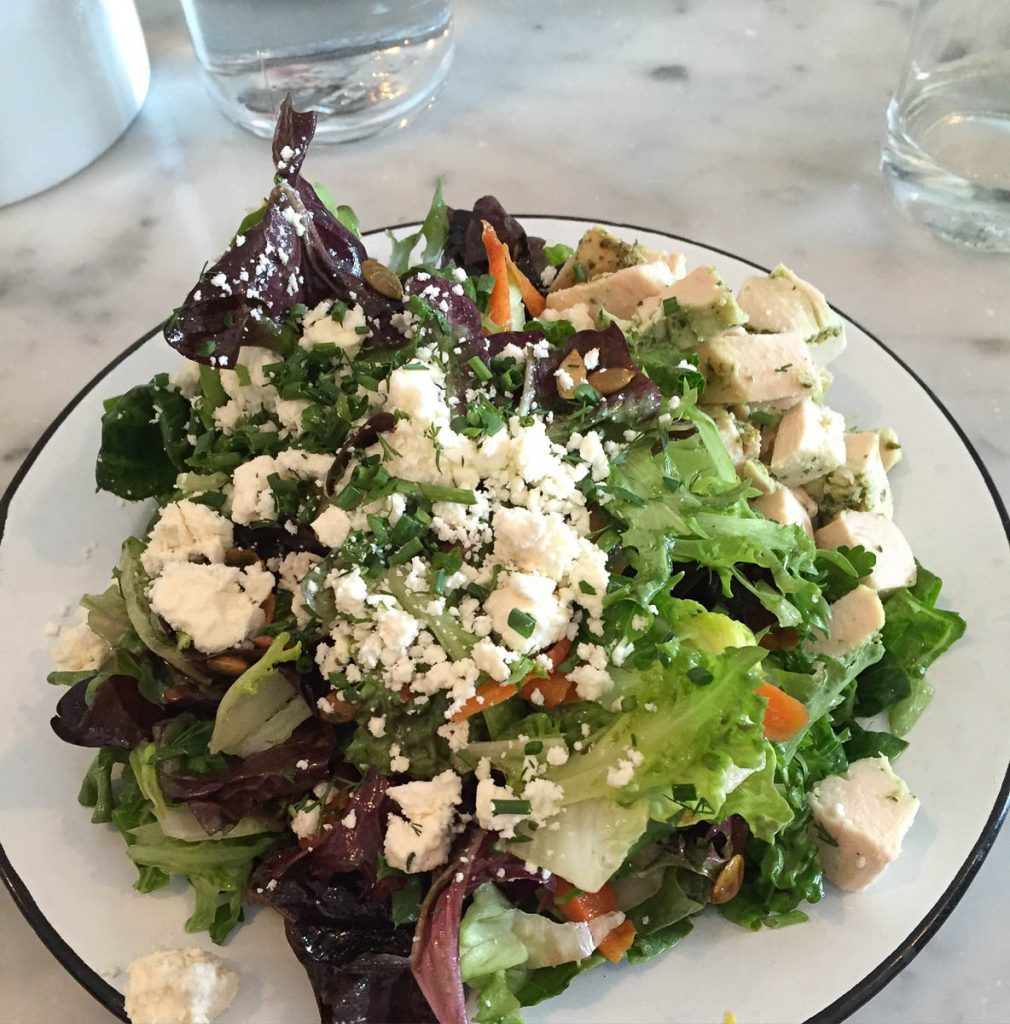 Soups are original and delicious. The Leeks and Parmesan one was killer. If you want something more filling, choose the pistachio-fig meatloaf, one of their wood-fired pizzas, or house-made foccacia sandwiches…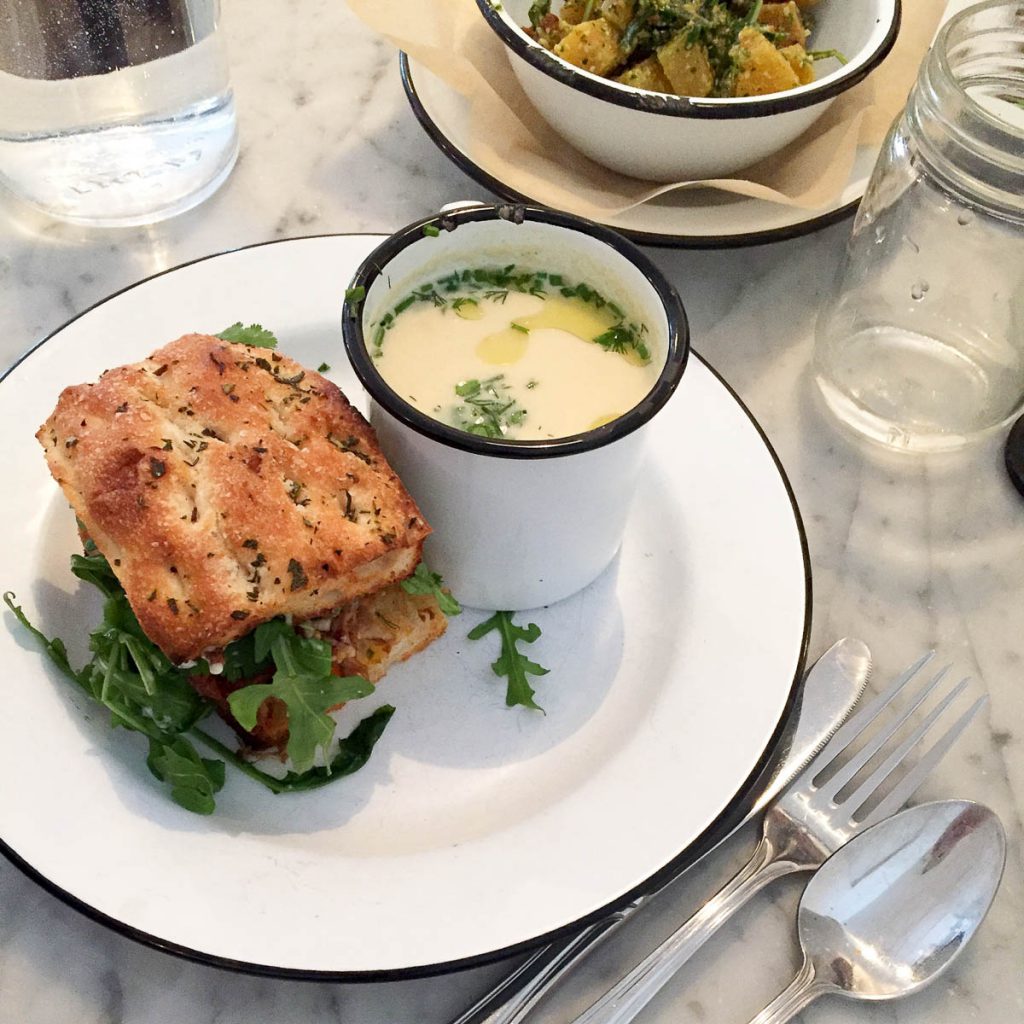 They also sell cakes and cookies. I tried the PB oats chocolate cookie and it melted in my mouth. But don't ask me how many calories in this cookie! The black chocolate chip cookie was amazing too.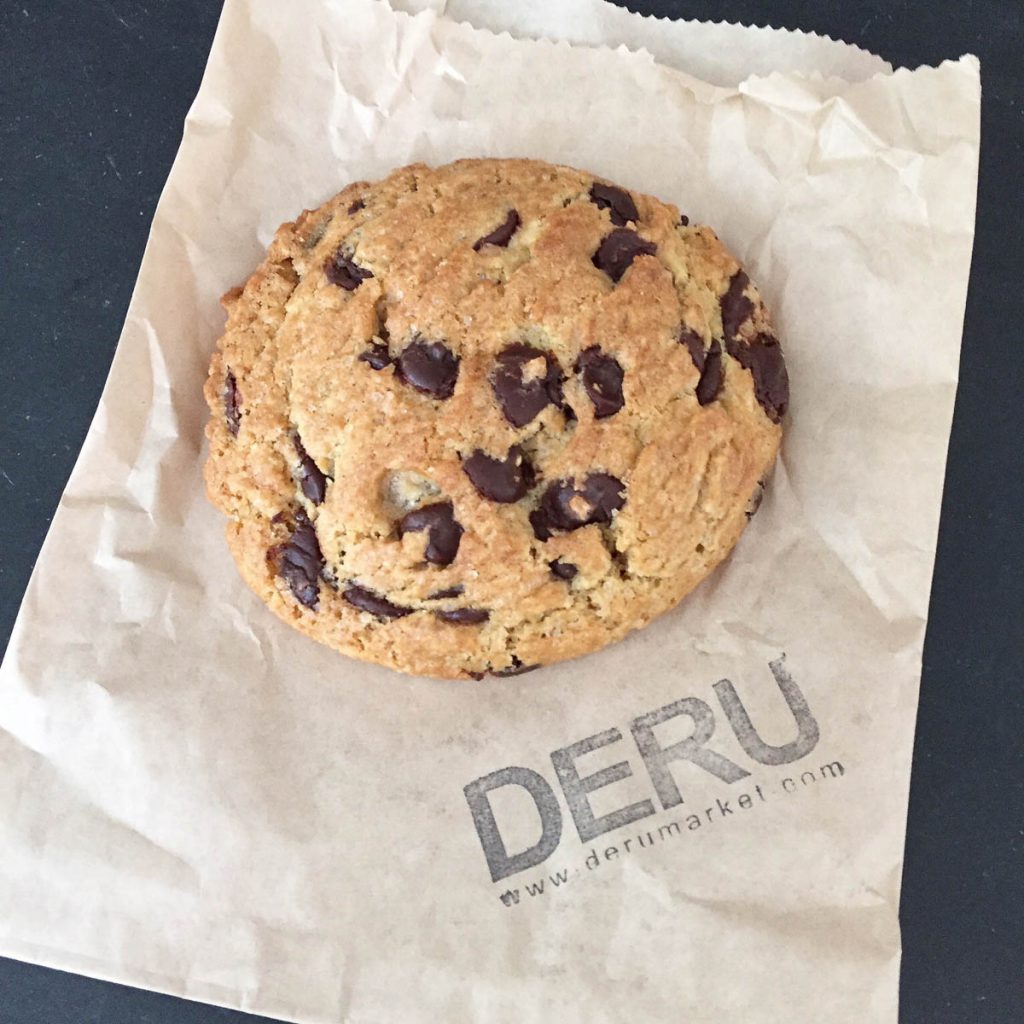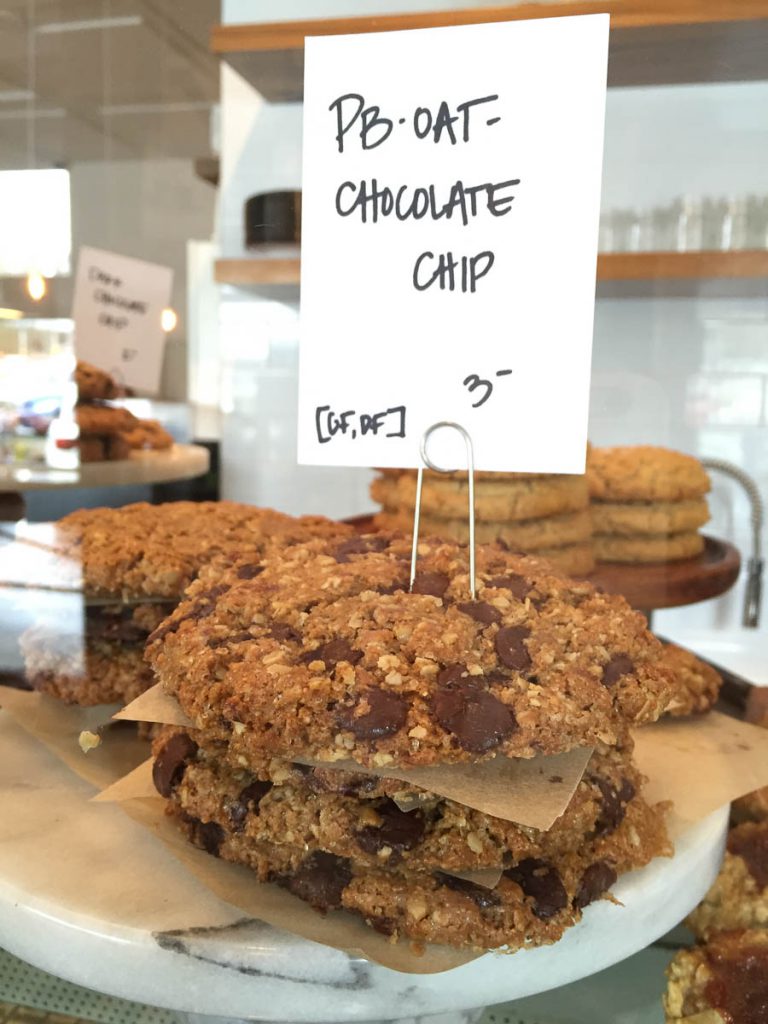 Deru Market is always crowded and you cannot make a reservation.  So you need to be patient, place your order first, and wait till a table is ready for you. The other option is to order over the phone and pick up.
I have never had dinner or breakfast at Deru, only lunches… But I'll keep you posted, as soon as I do.
On an other note I still don't like Mason Jar as a Glass: read more here.