Lunches at Revel in Fremont are always great. The ambiance is easygoing and the Asian fusion food is really really tasty.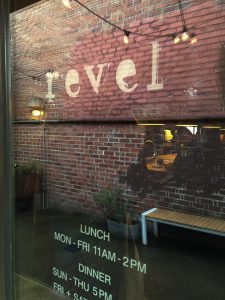 I was there last week with a friend and we shared a salad (Corned lamb, mizuna, spicy nuoc cham) and a plate of pasta (Beef, lemongrass and leeks). The portions were just right for us and prices were reasonable.
If you have not been there yet, give it a try.
Same owners/chefs as Joule. read more about Joule.
— Revel: 403 North 36th street