Cafe Presse logo, red quill feather on a yellow diamond with the word PRESSE is very recognizable for French people. It is the neon sign for "Presse store" everywhere in France and most of the time you can find at the same place, with newspapers and magazines, a bar or coffee Place.
In Seattle, you can go to Cafe Presse for breakfast, brunch, dinner, for watching international and often european soccer games, or just drink a coffee. You can also go there to buy some "presse" at the news stand. Last time, I bought an issue of Elle à Table, a French cooking magazine. Here is the list of titles they sell: http://cafepresseseattle.com/newsstand/
We went there last Saturday, the day after Paris attacks, in a search of a French atmosphere to alleviate our sad mood and the feeling we had to be so far from France and the city we have lived in for more than 20 years.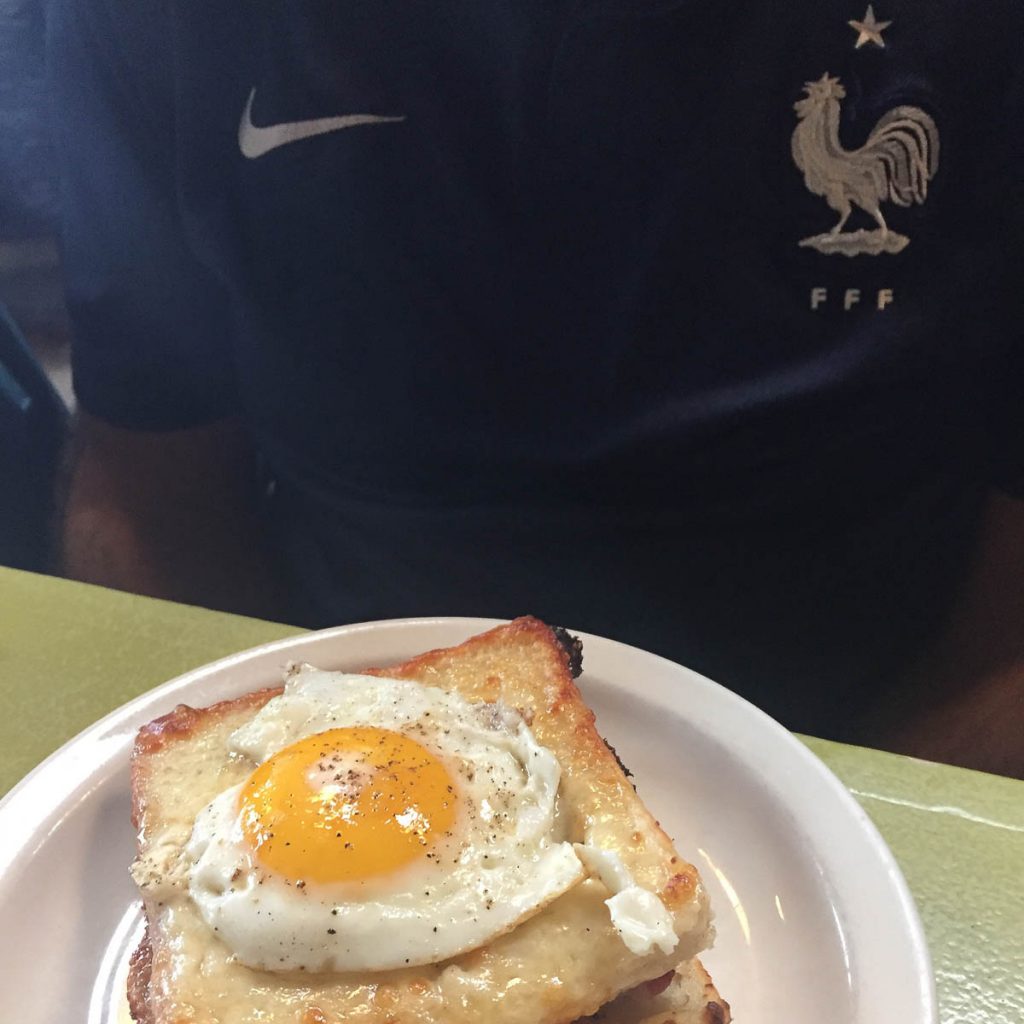 It was a cold day and I had a soup but my kids and husband had Croque Monsieur or Croque Madame. They are always good and not as cheese-heavy as at some other places in town.
By the way, do you know the difference between a Croque Monsieur and a Croque Madame ?  Croque monsieur is a grilled ham and cheese and when topped with a fried egg it is a Croque Madame.
Here is a little story: a long time ago, we went to a restaurant with our kids. My husband ordered a Croque Monsieur (Mr.), I ordered a croque Madame (Mrs.). My daughter, who was 3 at that time, with her little but firm voice, said:  "I would like a Croque Fille!" which means "girl". Isn't that cute?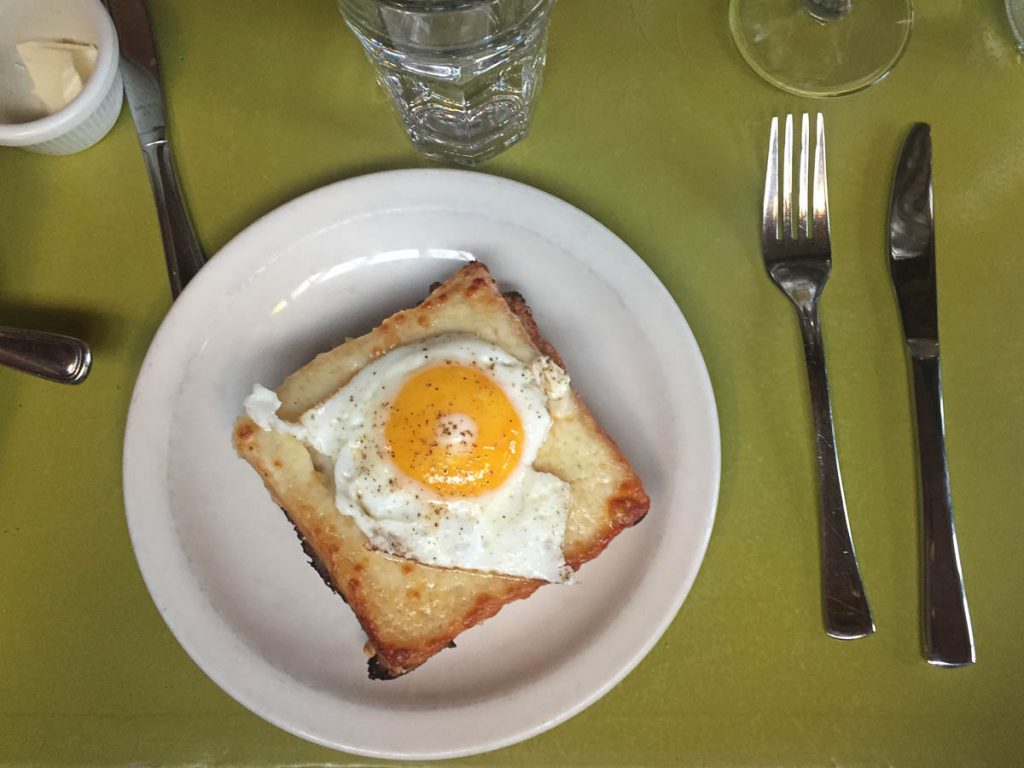 I like the room with the bar that looks like a real Café Presse in France. There is a patio in front of the restaurant. Oriented southeast, it is a fantastic place to hang out when the sun shines.