I like this cozy nice little place, which really looks like a French Bistro. Le Pichet is a few blocks from Pike Market on First avenue. If you want to escape the touristy crowds of the Market, this is the place to go.
The lunch menu is quite short but you can start with some good baguette and butter.
Tuna Salad: House-made albacore tuna conserve, baby romaine, marinated Orca beans, red onion, oregano and spice-roasted Delicata squash. The tuna conserve was delicious, and the beans and squash were comforting.
The heavy French onion soup (caramelised onion soup with crouton and gruyère cheese): a perfect dish for a cold windy day.
Otherwise the Assiette de fromages or the Assiette de charcuterie is always a goo choice!
They have a good by the glass or pichet French wine list. Pichet is a small pitcher (pictured below).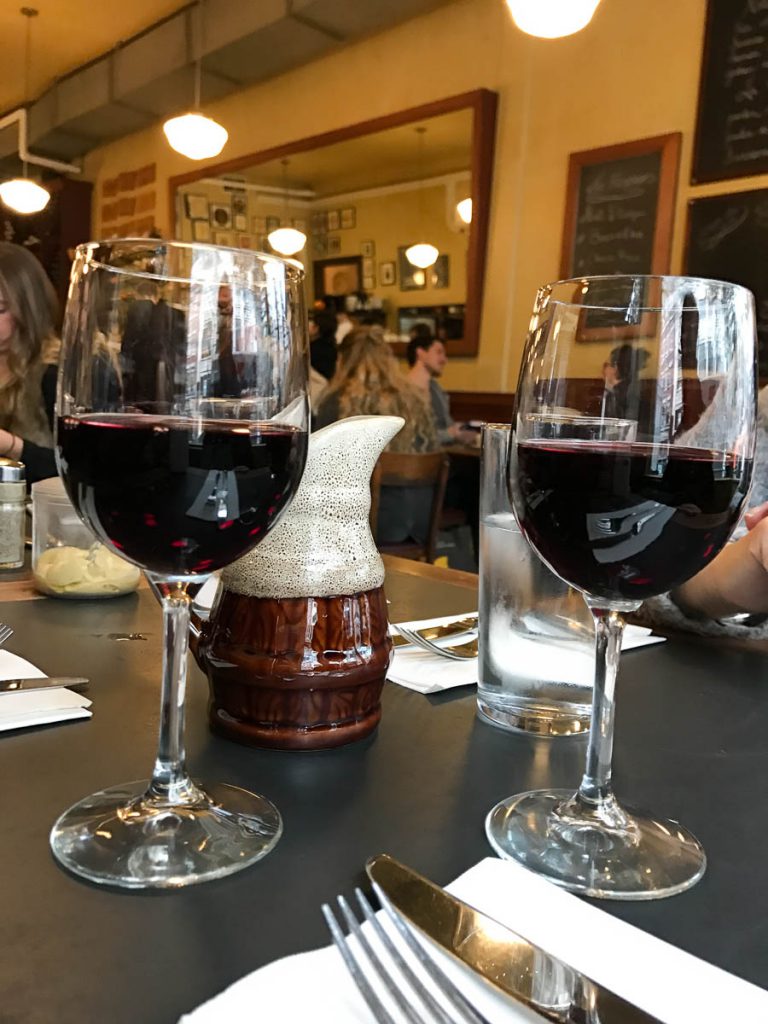 And last but not least, service was super nice.