It was a perfect day to go to Lopez Island and this jewel was a great way to end it.
After a long day of wandering on the Island, we were happy to stop at Ursa Minor for dinner.
We could have sat inside in a beautiful and unpretentious room (I love the wishbone chairs!) but we preferred to enjoy the sunset outside and watch the water and bikers riding along.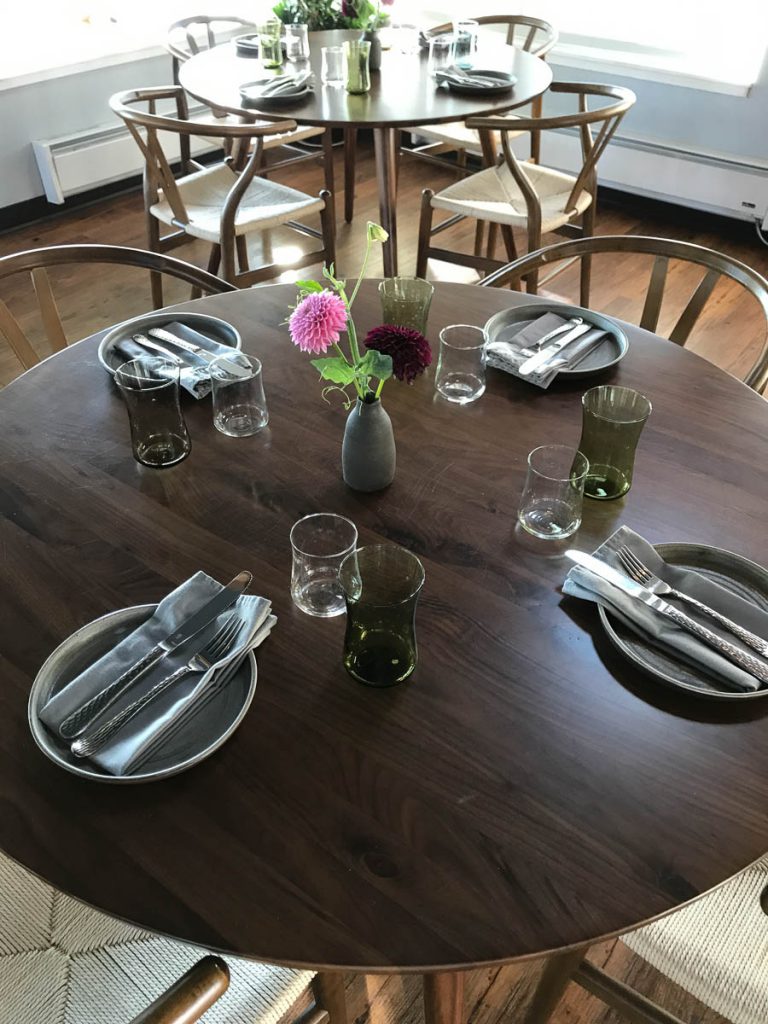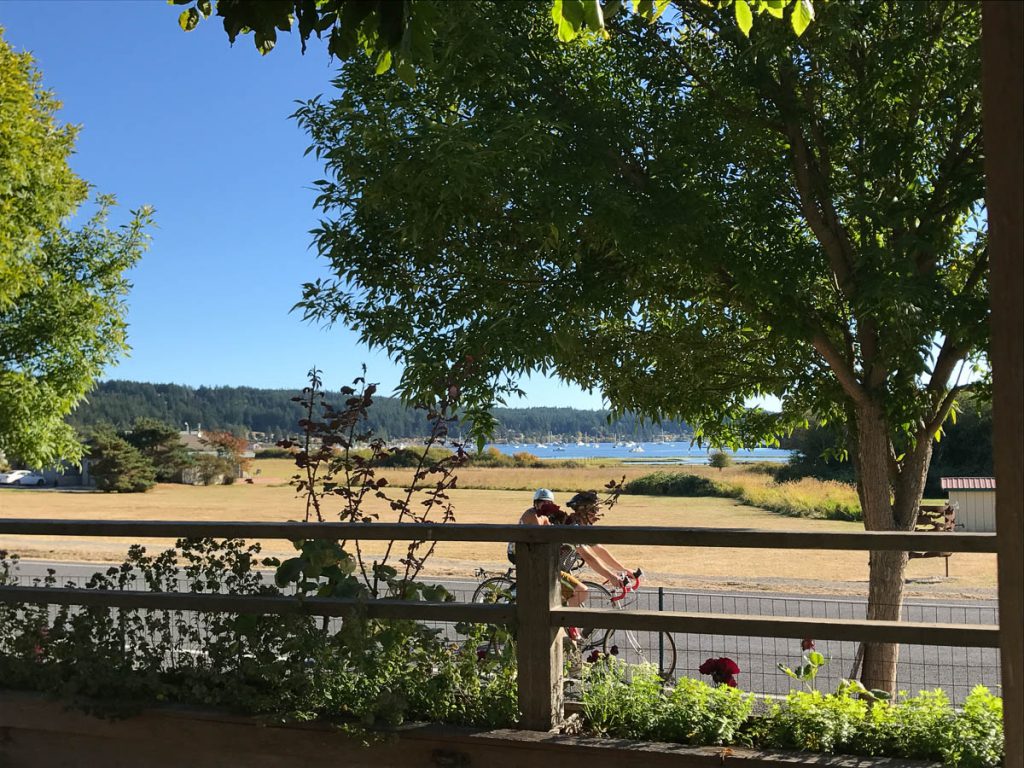 The whole experience was great and easygoing.
Ingredients at Ursa Minor are mostly locally-sourced and we started our meal with a refreshing local cider. Our party of three ordered almost everything on the menu!
Shishito peppers, peach and Ricotta – Heirloom tomato, new onion, plum – Summer squash, smoked roe, yogurt – Raw Albacore, shiitake, Nasturtiums – Chicken, sauerkraut, wild onion…
Each dish was delicious and made with flavorful ingredients.
This great experience ended our day trip to Lopez on an exceptional note.
— URSA MINOR 210 Lopez Road – Lopez Island – Washington – 98261