This exhibition is a series of panels that depict the mass movement of African Americans from the rural South to the urban North during and after World War I.
In 1941, Jacob Lawrence, only 23 at the time, spent months working on the subject, writing captions and sketching preliminary drawings. After that, he painted the 60 panels all at once.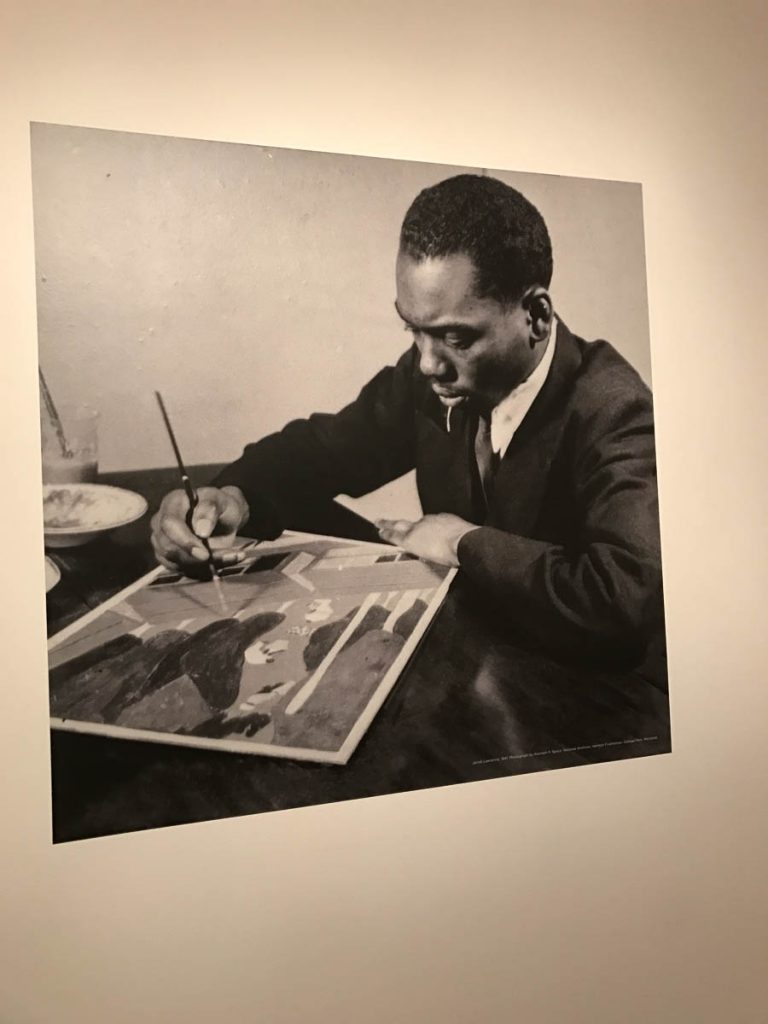 This amazing work looks like a beautiful graphic novel telling us an important part of African American history in primary colors and modern art.
From the Philips Collection: "The series was the subject of a solo show at the Downtown Gallery in Manhattan in 1941, making Lawrence the first black artist represented by a New York gallery. Interest in the series was intense. Ultimately, The Phillips Collection and New York's Museum of Modern Art agreed to divide it, with the Phillips buying the odd-numbered paintings."
These 60 panels are shown together for the first time in 2 decades on the West Coast.
Jacob Lawrence was born in NJ in 1917 and was a teacher at University of Washington from 1970 till 1986.
If you have not seen it yet, run to the exhibit because it is on view only through April 23rd.
If you want to learn more about the migration series and Jacob Lawrence follow this link: Lawrence Migration Series
— Seattle Art Museum Jan 21 – Apr 23 2017