The Nest is the rooftop bar and terrasse at the top of the Thompson Hotel. Overlooking the Puget Sound, Pike market, and waterfront, this place is really all about the view. 
From 5pm to 12pm, have a drink, some bites and enjoy the sunset! And what is nicer than a sunset over the Olympics? Maybe a sunrise on the cascades.
It was a trendy place last summer and you could get stuck waiting in lines, waiting for servers… But during winter time, on a beautiful day like today, take your chance! They offer indoor and outdoor seating (weather permitted).
I can't wait to come back on a late summer evening. In the meantime, we are going to try another rooftop place, M'Bar. I'll keep you posted.
Have a seat,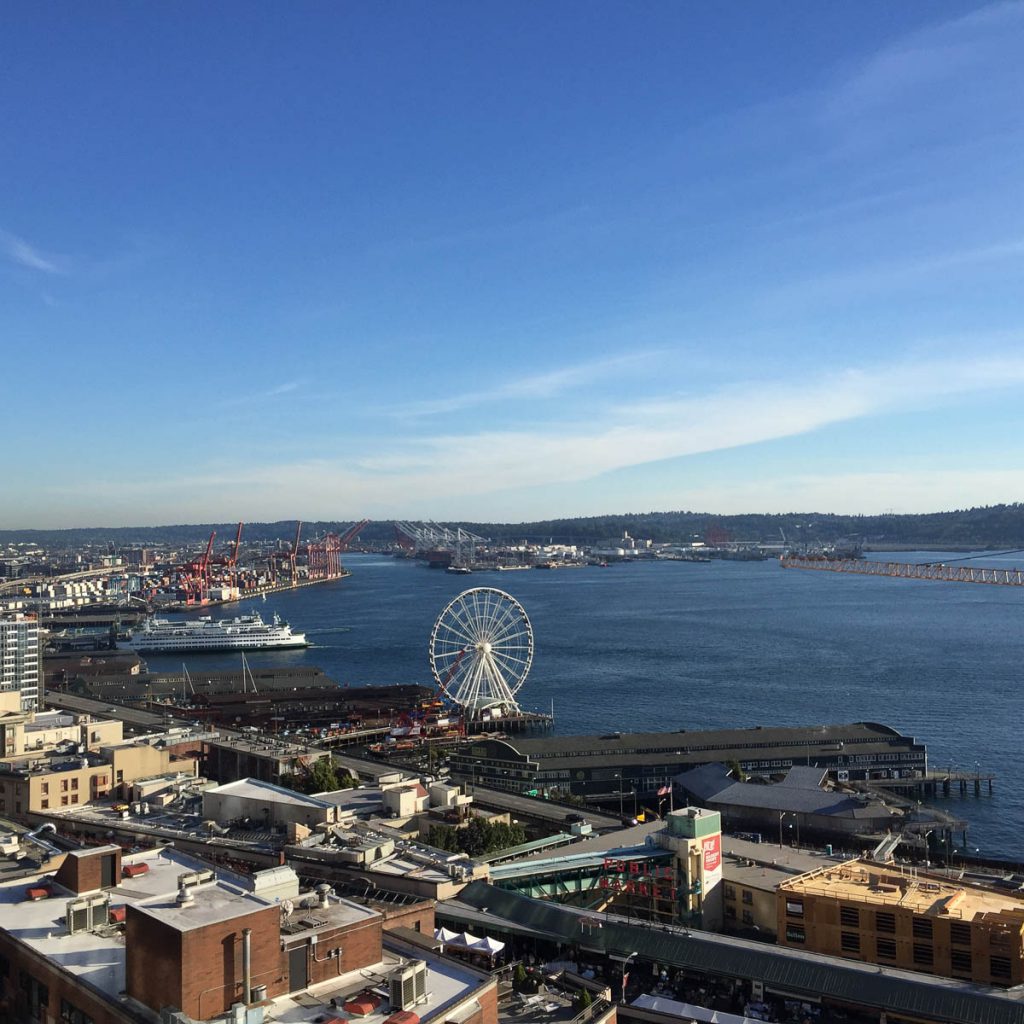 Have a drink,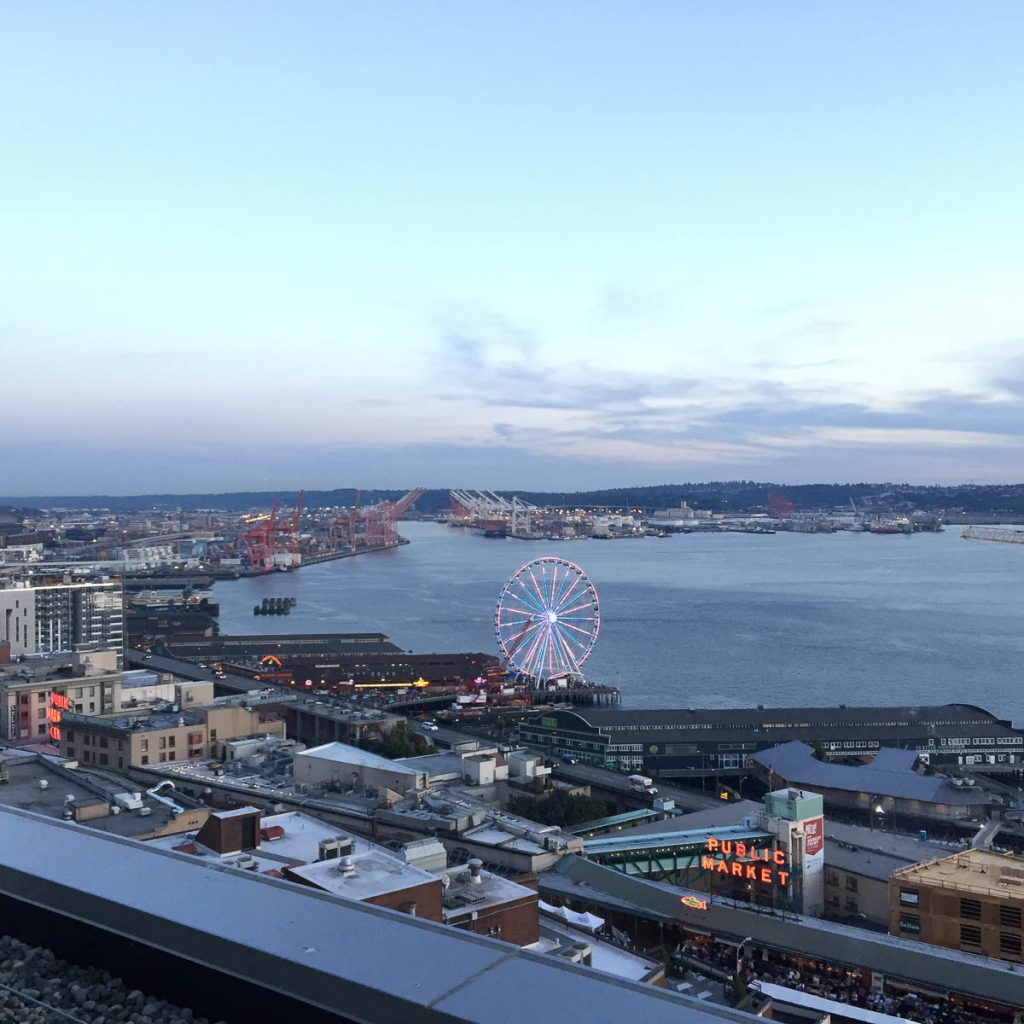 Enjoy the sunset!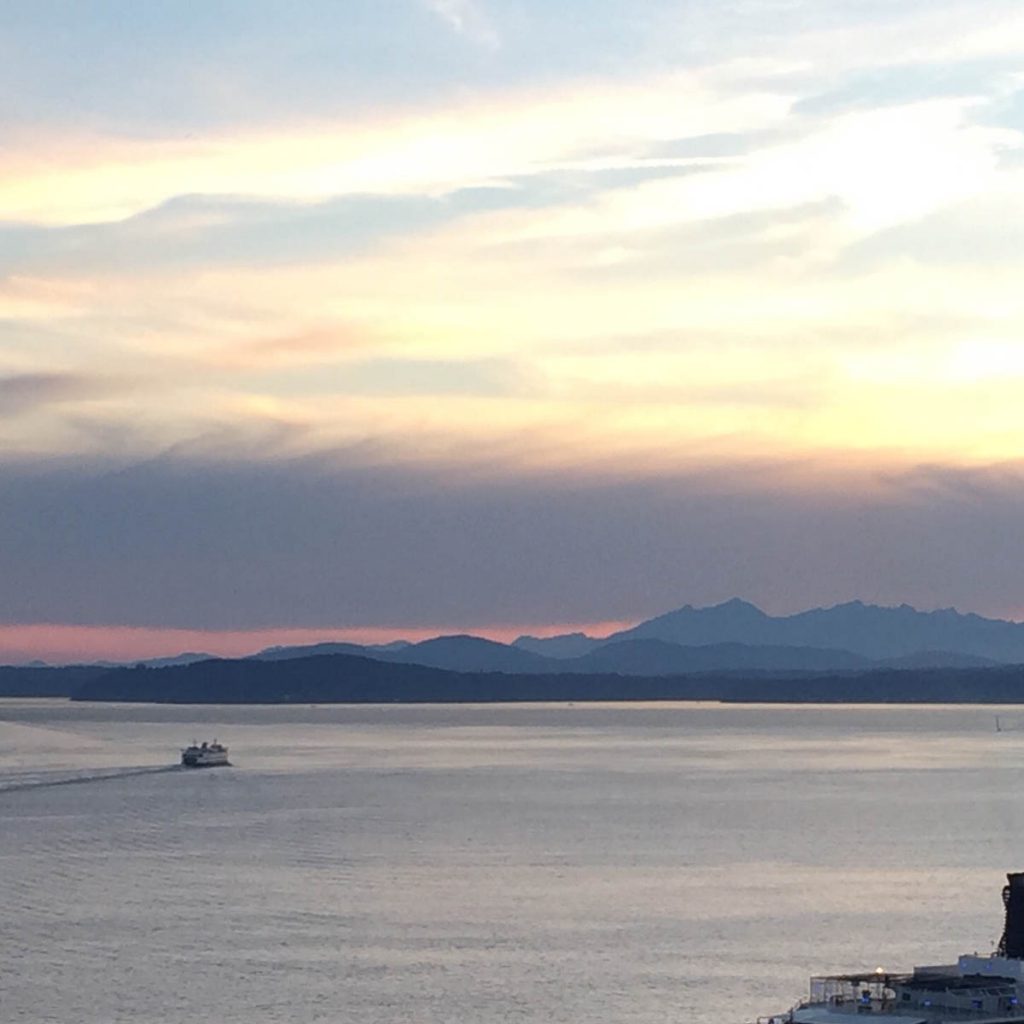 110 Stewart Street
Seattle, Washington 98101
206-623-4600