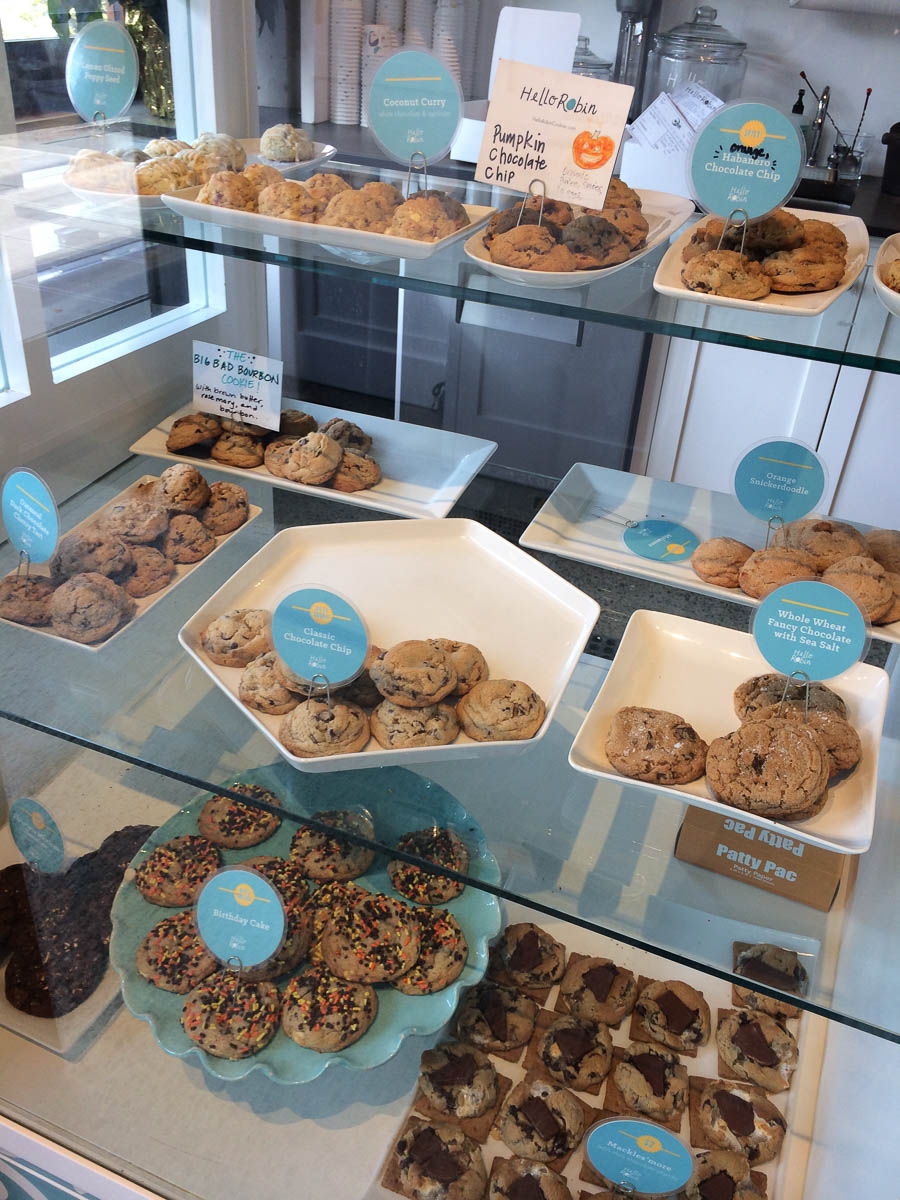 Hello Robin is a Cookie shop in a residential area of Capitol Hill.
They offer every day a different variety of
cookies
like Lemon glazed Poppy Seeds, Coconut curry apricots, Orange Snickerdoodles but also t
he classic Chocolate chip. My favorite? The Mackle'smore with Theo chocolate on the top.
Both the shop design and the nice baker make this place very welcoming. You can drink a great fresh drip coffee made upon order, sitting at the counter, where the baker prepares the next batch of cookies in front of you.
– Nut free cookies all the time.
– Gluten free cookies also available and the baker is working on a new chocolate chip that will be available after Thanksgiving.