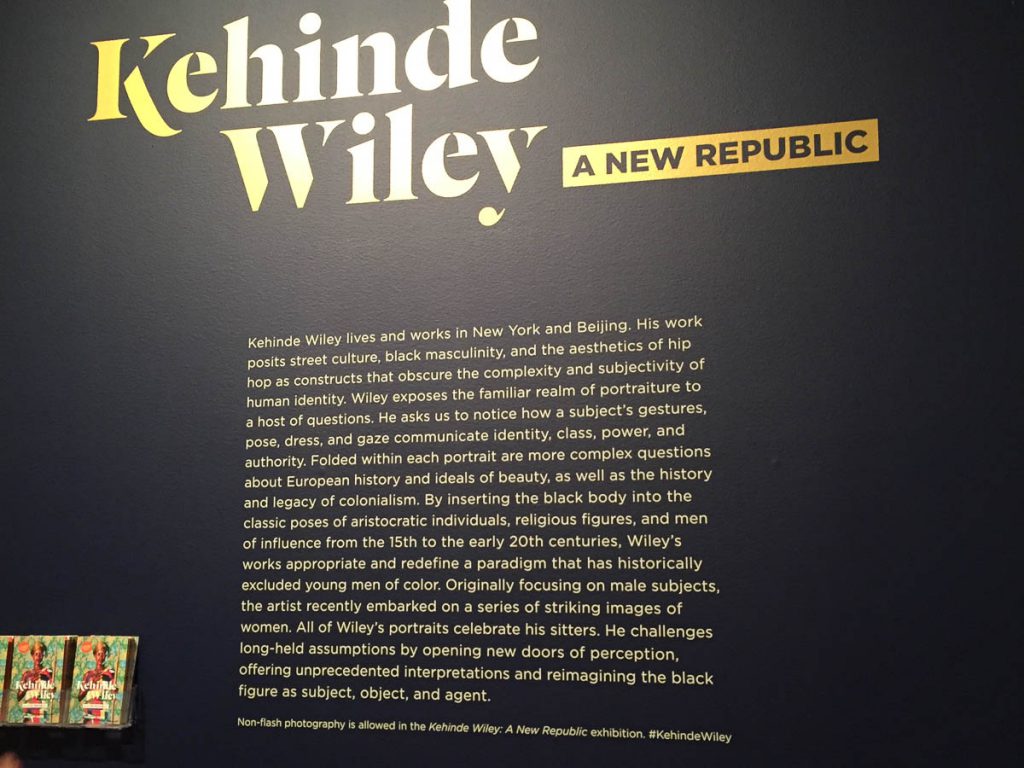 The appropriation of the grand portrait
Following the tradition of European painters portraits, Kehinde Wiley looks for models with a lot of personality on the streets for casting. Then the model and the artist chose a traditional history portrait that would serve at a base for the new contemporary art. Pose, background, attitude, and clothes are chosen and the results are amazing.
Some portraits and profiles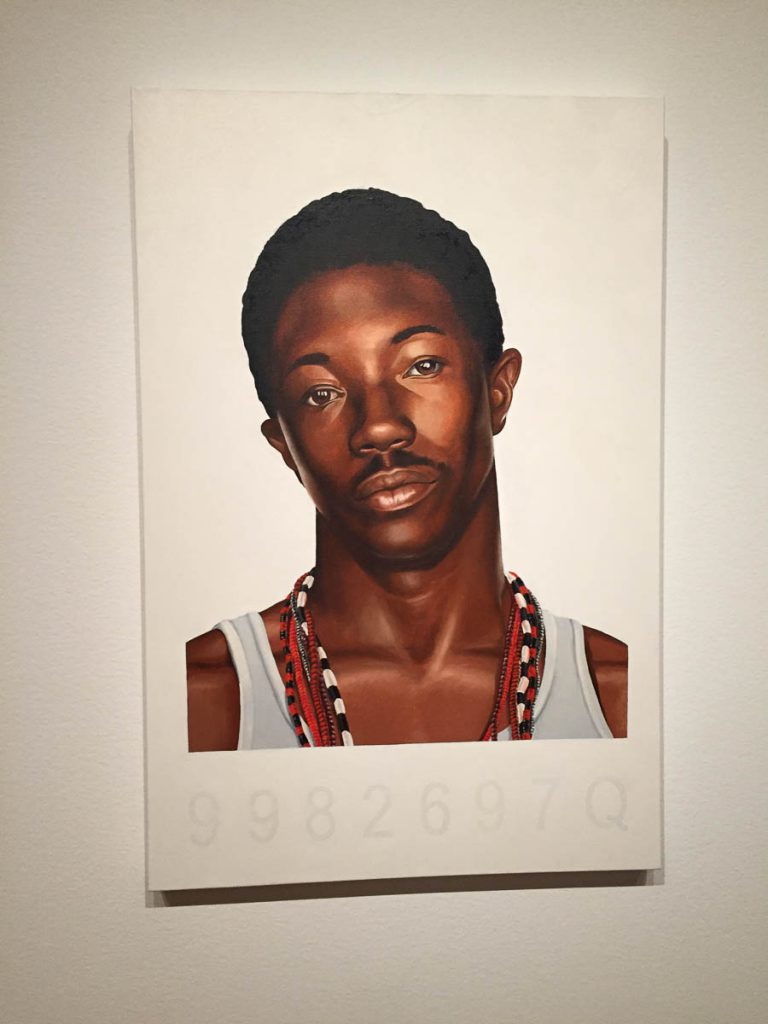 Religious subjects
Introduction of black men in religious portraits
This part was my favorite: An Economy of Grace
Through a street casting, the artist chose his models and ordered Givenchy couture gowns inspired by nineteenth century.
Don't miss the film that follows the entire process.
— Seattle Art Museum, 1300 first ave – Feb 11 – May 8 2016