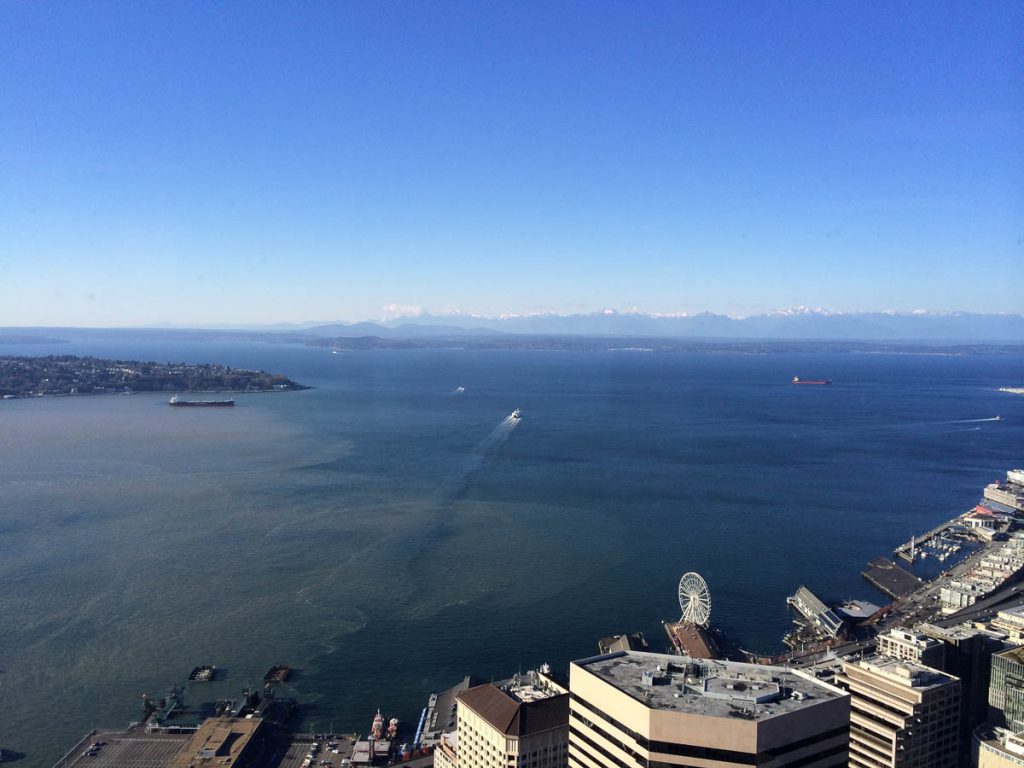 Spectacular View from 73rd floor of COLUMBIA TOWER
Choose a clear and sunny day and enjoy the 360 degree panoramic view! Mount Rainier, Mount Baker, the Cascades, the Olympics, Eastside and of course the entire city of Seattle with Space Needle.
There is also an exhibit with a ton of facts and information about Seattle.
— Sky View Observatory at Columbia Center 701 5TH AVE