Dale Chihuly's Boathouse on Lake Union (not to be mistaken with the Chihuly Garden and Glass Museum) is not open to the public. Only events and tours can take place there to benefit a few lucky charities.
A couple years ago, I had the chance to tour this fabulous place and it was full of surprises.
First we entered the hot shop, where glass blowers were working.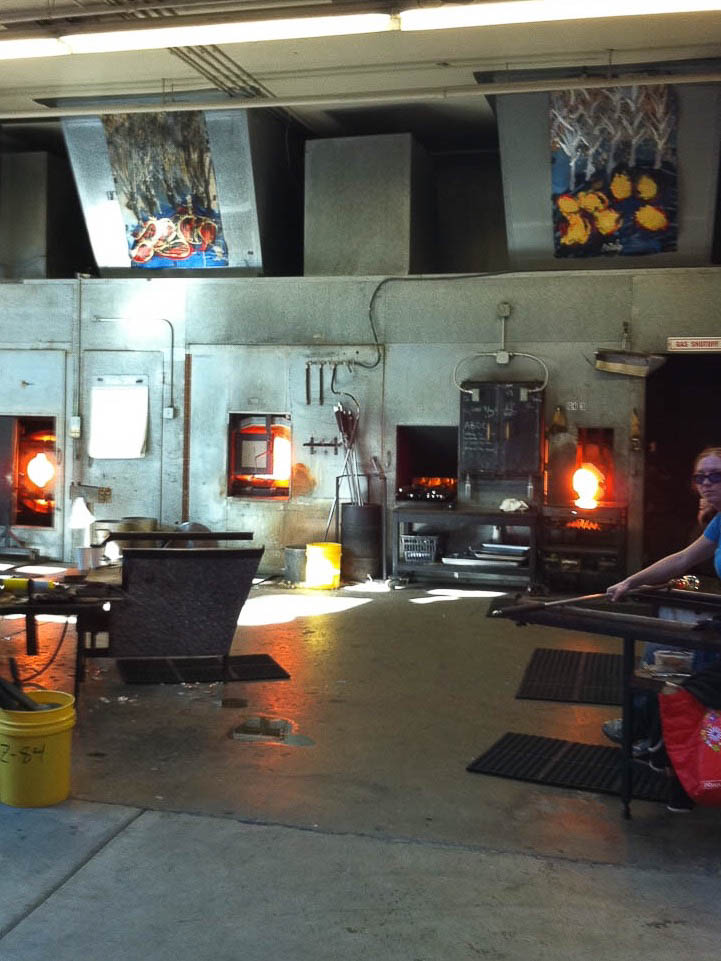 On the wall, we could admire glass sticks and parts of chandeliers to be assembled, all sorted by color.
After the hot shop come different rooms dedicated to multiple collections such as quilts, baskets, or Native American art. In every hallway or corridor, there is a collection exhibited.
Chihuly himself used to live on the boathouse. We visited the now unoccupied rooms, where even more collections were presented. A large collection of Edward Curtis' native american photos and antique children books was put on shelves along the walls in the bathroom!
In the dining room, which offers a fantastic view on Lake Union, stood an amazing 85-foot-long (25 m) table made from a single Douglas Fir.
You can also spot 6 chandeliers and drawings all over the walls.
Then we saw a fabulous 20 feet long aquarium where tropical fish swim around white glass sculptures.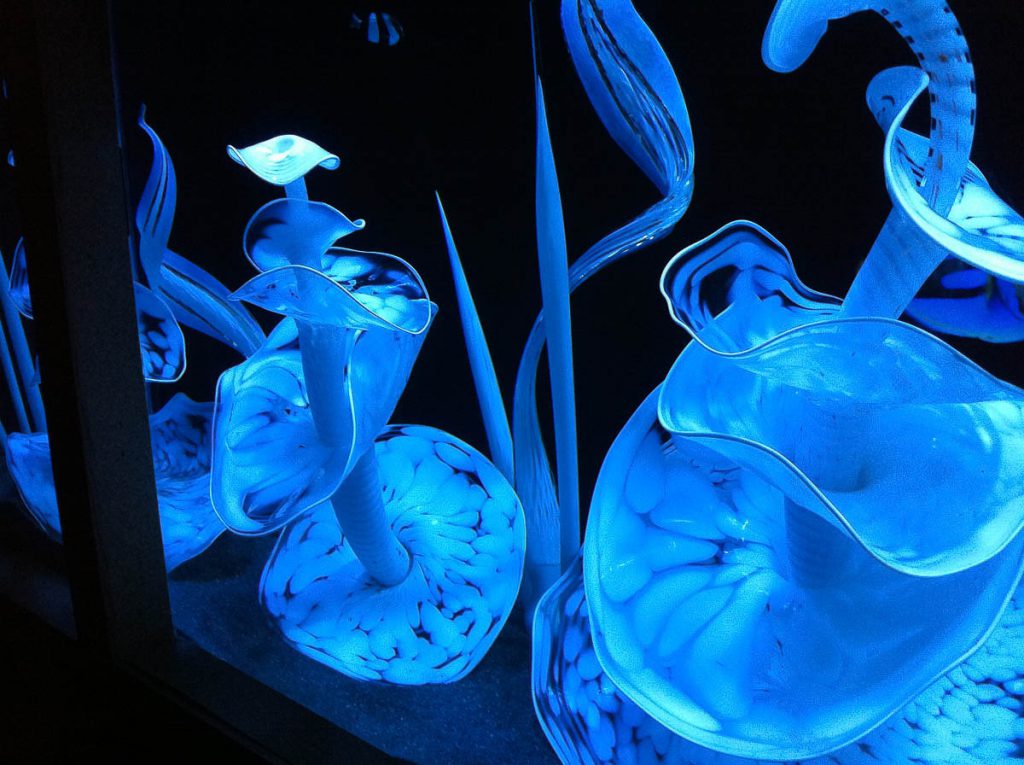 And last but not least:
An indoor swimming pool. A real indoor pool, where it is possible to swim above a collection of glass sea forms protected by a glass.
This place is unique and beautiful, as it remains interesting with its industrial design, but cosy with its wood walls and floors.
Being able to visit the boathouse is a very rare opportunity, but you can see part of Chihuly's collections permanently exhibited at Chihuly Garden and Glass Museum or the Collection Café in Seattle Center, at the bottom of the Space Needle.