Don't expect the classic typical flavors we usually think of when we think of macarons. At Amandine Bakeshop, they don't bake plain chocolate, vanilla or strawberry but instead opt for really original unique flavor combination. Imagine: Strawberry Lavender Verbana, Matcha with Shaved Dark Chocolate, Orange blossom Thyme, Roasted Mixed Nuts and Praline Macaron, …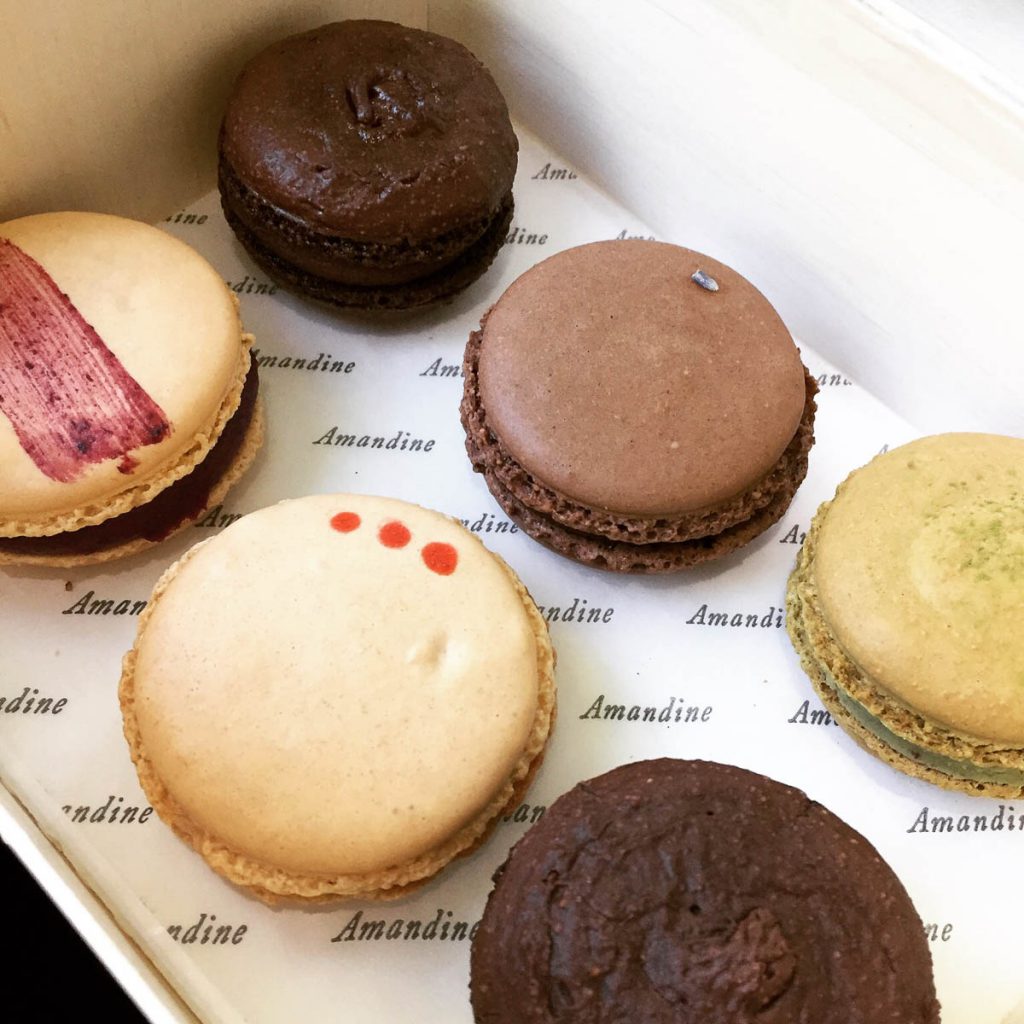 The consistency of Amandine's macaron is really the way I like it. I don't know if it is supposed to be like this but I like a macaron not when it is chewy all over but when it is soft inside and crispy outside with the right amount of creamy filling.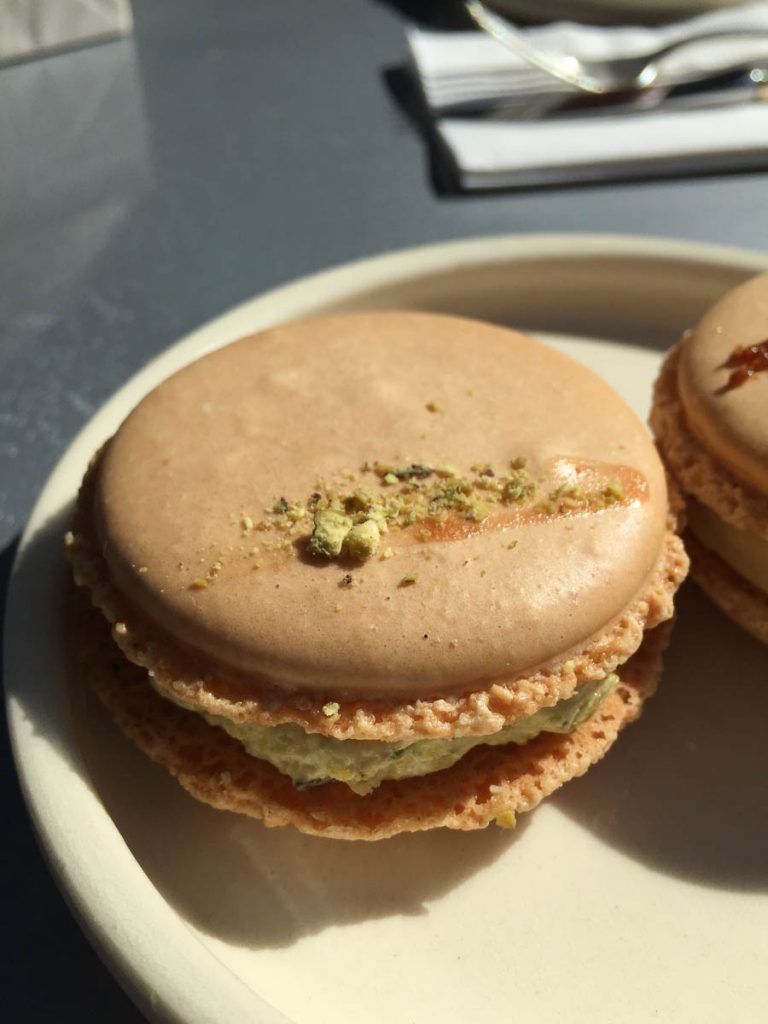 So today I went back to the little bakeshop on Capitol Hill (on the 11th avenue between Pike and Union). I was there with a friend and we enjoyed the outdoor seating (4 chairs to be accurate) on this sunny first day of fall.
It was lunch time but whatever… Here is what my lunch looked like today: a very balanced and healthy combination of… a latte and two huge macarons!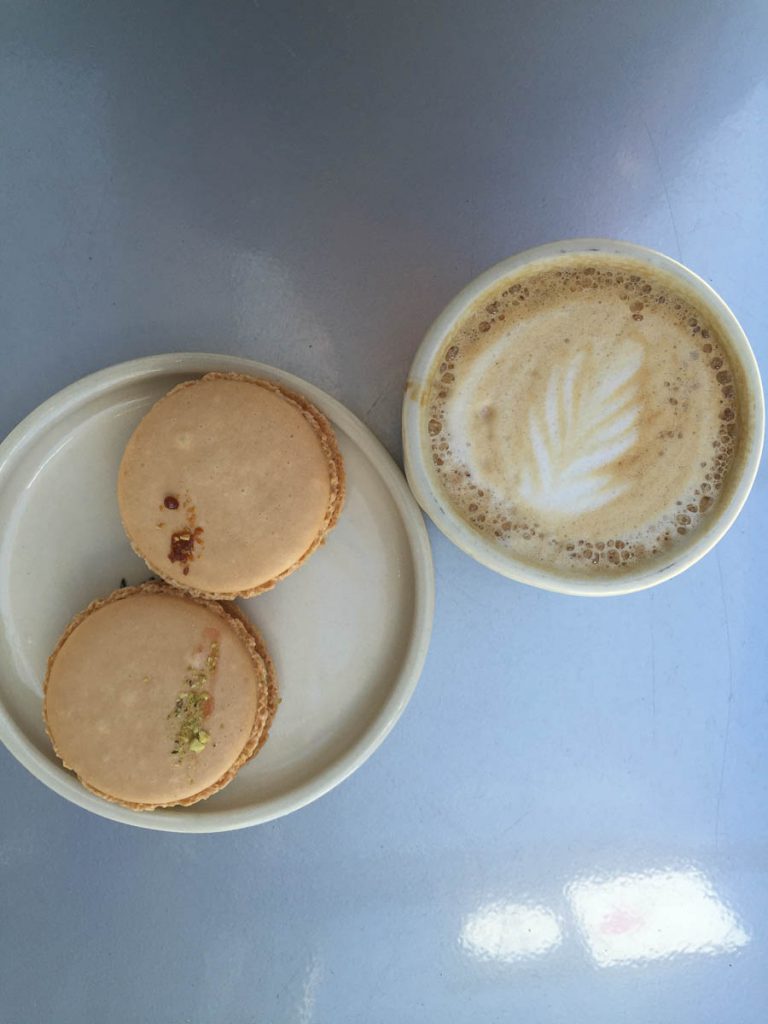 I have to go back to taste the other pastries.  The croissants and madeleines looked delicious though.
The Brownie Macaron is really different. It has a strong and delicious chocolate flavor but I don't really like the chewy texture but… my daughter loves it!
I brought back a box for my gourmands at home.