Let's go to the Eastside for once.
I love the décor. I was there to buy macarons to bring to a party but I felt so comfortable in this cute shop that I stayed for a while and had a delicious French press coffee with a chocolate macaron.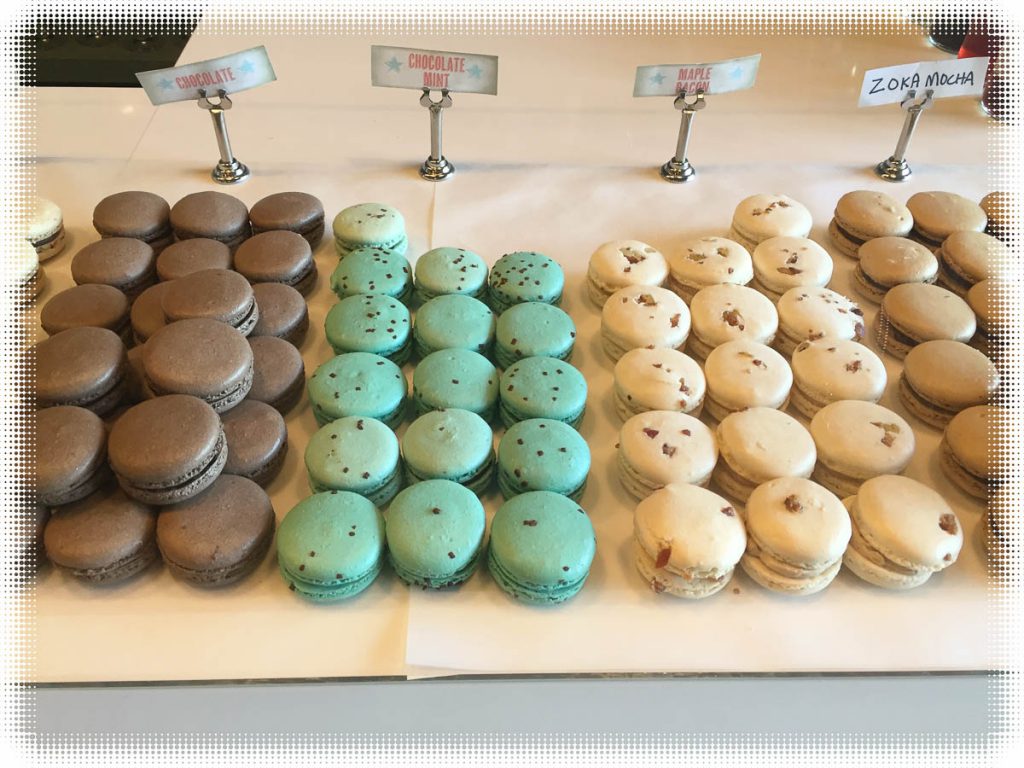 I can't say these macarons were the most delicious macarons I have ever had but overall I enjoyed them. I liked the texture and the flavors, and although some of my friends found they were too sweet, I didn't.
Did you know there is a Macaron Day? Admittedly, there is a day to celebrate anything and everything now, but Macaron Day is on March 20th. Isn't it an excellent excuse (if you need one) to go and try them?
Lady Yum also serves Champagne by the glass.
They are open till 10pm, so I may also go back for a "petit sucré" after dinner.