This is an amazing exhibit of ancient and modern native art. Today's Native American artists have been given the chance to watch, study, and work with very ancient objects from past generations.
These beautiful pieces inspired them and here is the exhibit that showcases 30 historic objects paired with the new works.
Pictured here are some of them. You may remember an item I already talked about: the mask that inspired the original Seahawks logo. Read my previous post here: The mask…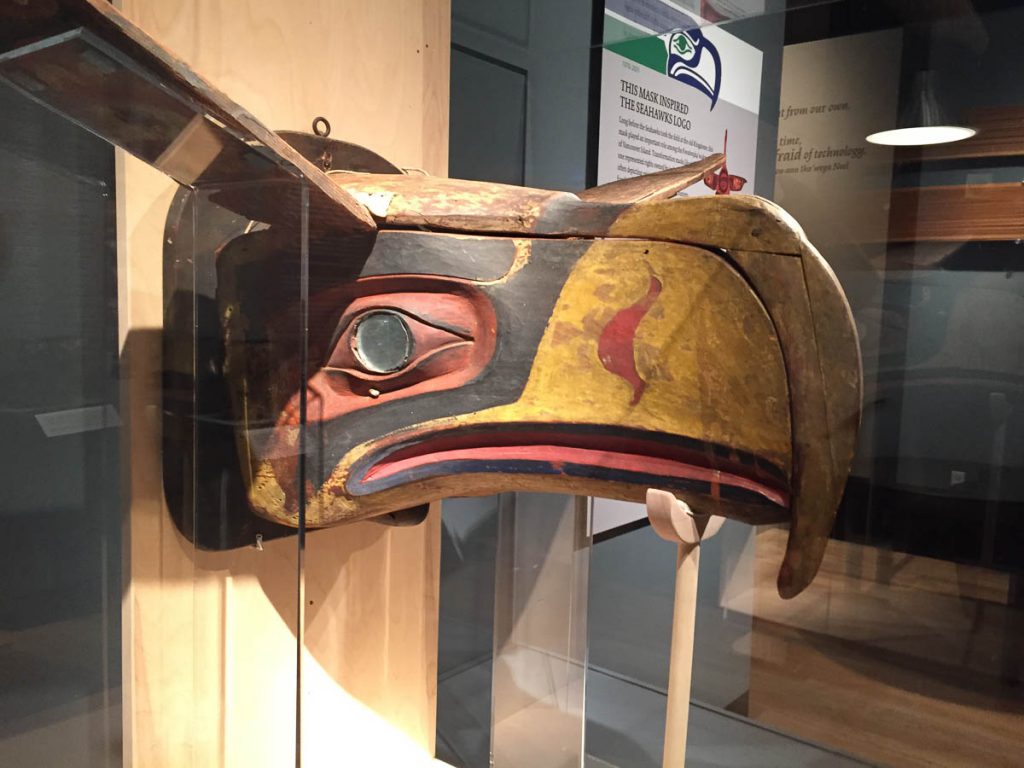 And this is a good place to go with children, as there is a space where they can design an armor, decorate a "spindle whorl" or create a "memory box".
—
Here and Now
at the 
Burke Museum
,
UW Campus, 17 ave Northeast and Northeast 45th Street
Until July 27, 2015