What to do around Alki Beach?
If you have out of town visitors, there is a great view point above Alki Beach you may not know about. On your way to Alki Beach, take California Way SW just after the Water Taxi Dock on your left and a bit higher you'll find Hamilton Viewpoint Park. Click on the address below to get the directions.
— Hamilton Viewpoint Park 1531 California Way SW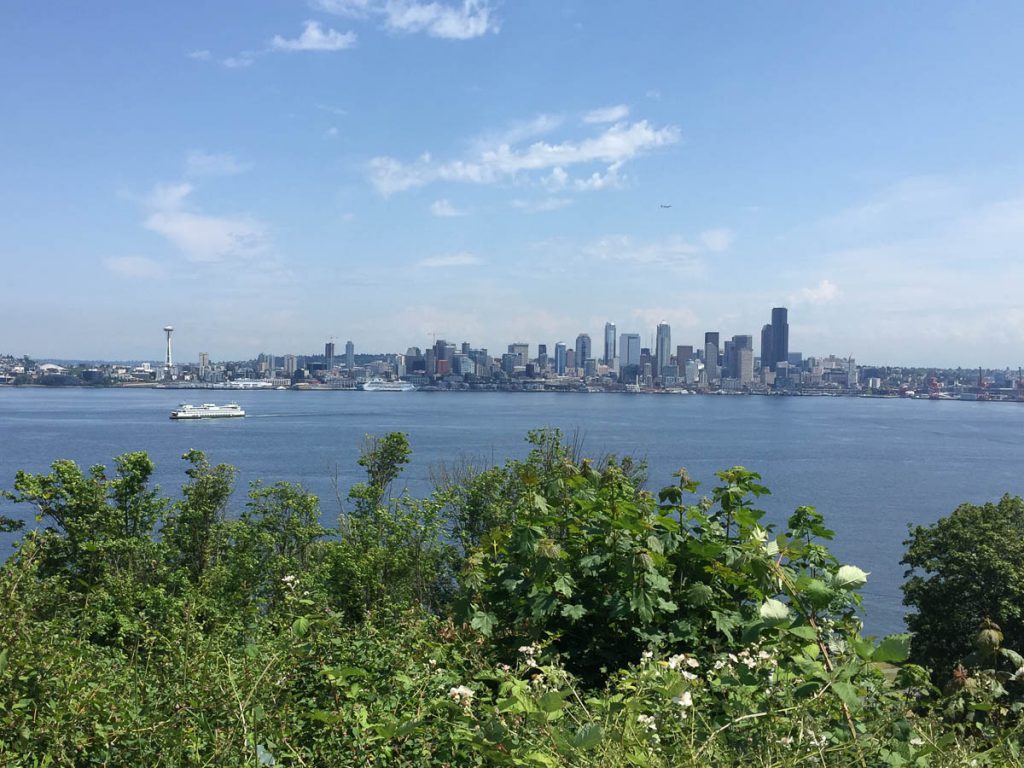 If you are lucky, when wandering along the beach, you can say hi to the seals… but always from a distance.
And for a casual lunch or dinner, stop at Marination Makai. Read my post here: Marination Makai
—Marination Makai 1660 Harbor Ave SW, Seattle
And if like me, you have a thing for ferries, sit on the beach, you will be in the front row.
If you look for a more quiet Beach, pass Alki Point and the Lighthouse to go to Beach Drive SW.